Ladies
Stamford Weddings: Anna & Ben…
Initially this month's couple were certain that they wanted to get married in France… but when Anna and Ben saw Holywell Hall they knew they could have the wedding they had imagined closer to home!
Photographer: Lee Daniels Photography, www.leedanielsphotography.com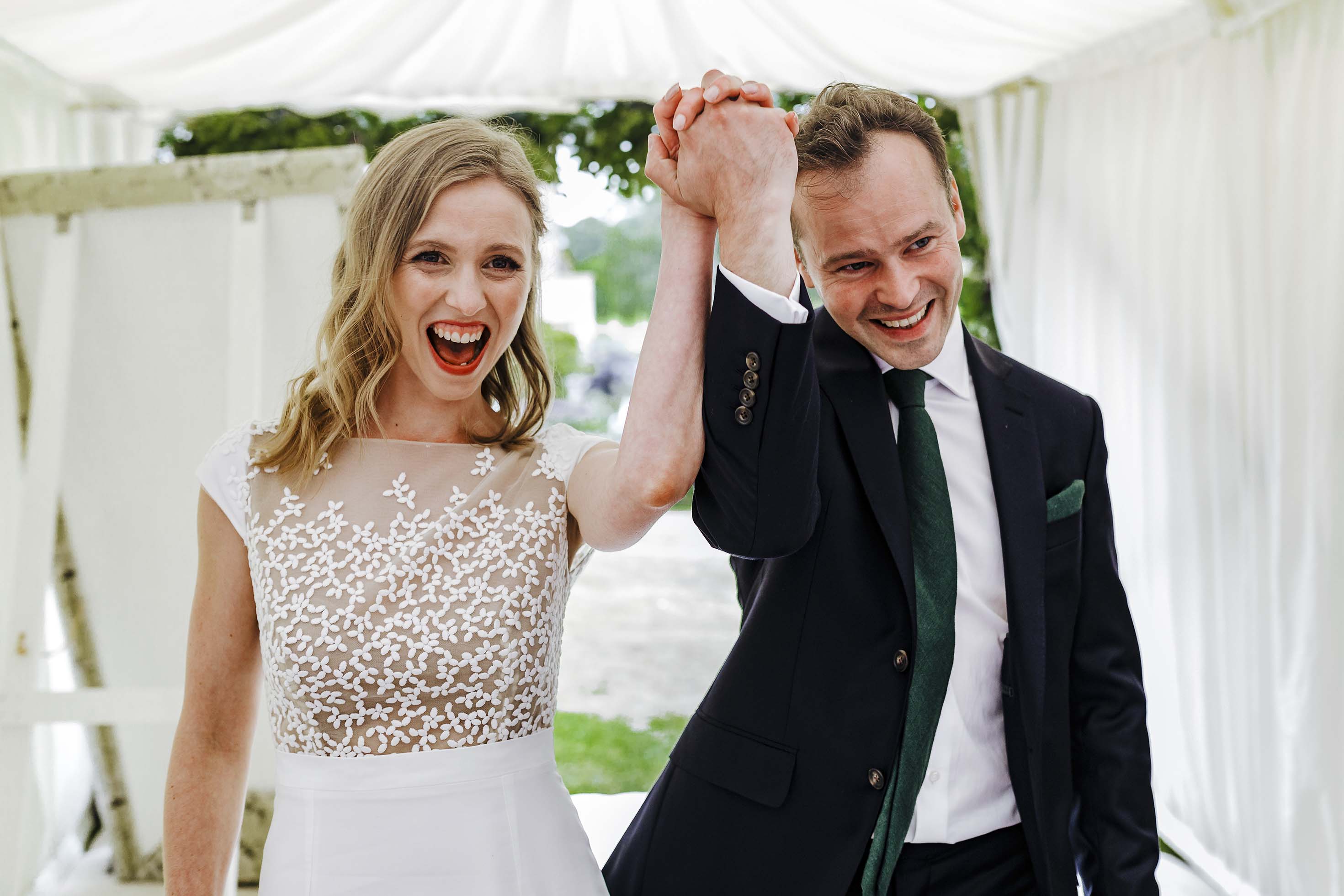 Anna and Ben first met through mutual friends in London six years ago. Both bride and groom live and work in the city, Anna as a PR director and Ben thriving in private equity real estate, however Anna grew up in Stamford. And as her parents still live here, that's how they came across their wedding dream venue… close to home.
Ben proposed to Anna over dinner one evening. "It was low key, romantic… and delicious too as Ben is a great cook! We started planning about six weeks after."
"For the first three months we were pretty sure we were going to get married in France, and very nearly put a deposit on a venue there. We then heard about Holywell Hall and thought we'd check it out as we were worried some of our guests would find it difficult to get to France."
"Luckily the moment we saw Holywell Hall, we knew it was perfect – a version of the wedding we'd imagined in France but closer to home. And breathtakingly beautiful!
We ended up with a quintessentially English wedding and we loved it!"
Anna looked stunning in a wedding dress by Rime Arodaky, a French designer who makes chic, classic wedding dresses with a twist.
"When I first started looking I knew what I didn't want – strapless or ballgown – and I knew I wanted something that had a modern twist but that wasn't so fashionable that it would date quickly."
"Other than that, I was open to trying lots of styles. I loved shopping around but my dress was in pole position throughout the search. All of our wedding suppliers were brilliant and I would wholeheartedly recommend any of them to couples planning their wedding."
"They were helpful, flexible and delivered exactly what we were looking for within the agreed budget."
"Holywell Hall was a dream venue. It is a stunning listed 17th-century country house which has been expertly refurbished by its current owner Dawn."
"We had use of the beautiful gardens, the orangery and a conservatory with an amazing 1920s inspired bar."
"My bridesmaids and I stayed onsite in the gorgeous converted stables – complete with sauna and steam room – and cottage on the night before the wedding and my parents stayed next door at Rose Cottage, also in the grounds. Ben and I stayed in the bridal suite in the stables on our wedding night."
"We love Lee's photography and he was very easy to work with making everyone feel relaxed in front of the camera. He really captured the emotion of the day. He worked brilliantly with the beautiful grounds too creating perfect backdrops to our photos."
Anna and Ben chose Orange Pippin for all of their stationery. As Helen grew up in Stamford Anna expressed that it was really nice to use someone who had a local link.
"She interpreted my vague ideas into some gorgeous hand painted designs and beautiful calligraphy – she was so helpful when it came to navigating printing and paper stock. She was very easy to work with!"
"I came across Blue Sky Flowers through the Holywell Hall suggested suppliers list. I love all of Liz's work. She really understood the look I was going for. I love how Liz used lots of texture and contrasting pops of dark foliage."
"Rebecca Chantrell came highly recommended from some very discerning ladies my mum knows in Stamford!" says Anna.
"Rebecca made everyone look naturally beautiful, managed to disguise tell-tale signs of minimal sleep and our hair and make-up lasted all day. She is a genius!"
"There were so many special moments throughout the day. Walking into a church full of friends and family and seeing each other at the end of the aisle was pretty special and quite momentous."
"We went to Japan in September for our honeymoon – well before the Rugby world cup kicked off!"
"We wanted a trip of a lifetime and to explore a different culture. It was an amazing holiday and a fascinating country."
Anna and Ben's advice to other couples getting married would be to "Enjoy the whole process. There will inevitably be moments when it feels very stressful or
overwhelming but once it is all over, you will probably miss it a bit!"
Wedding Suppliers: Anna & Ben Siseland
Venue: Holywell Hall 01780 411911, holywellhall.co.uk.
Stationery: Orange Pippin, 07805 361149, www.orange-pippin.co.uk.
Flowers: Blue Sky Flowers, 07973 601045 www.blueskyflowers.co.uk.
Hair and Makeup: Rebecca Chantrell, 07841622366 makeupbybecca.co.uk.
Marquee: The Stamford Marquee Co, 01780 897980, stamfordmarquees.co.uk.
Catering: Beetroot Catering, 07921 672076 beetrootcatering.co.uk.