Residents of a local village have welcomed a new neighbour who also happens to be a familiar face from Saturday evenings in front of the TV. Strictly Come Dancing judge Craig Revel Horwood and fiancé Jonathan Myring have moved to the area and are currently renovating their property in between meeting the locals. This month we're treated to an exclusive interview with the judge, choreographer, director and author…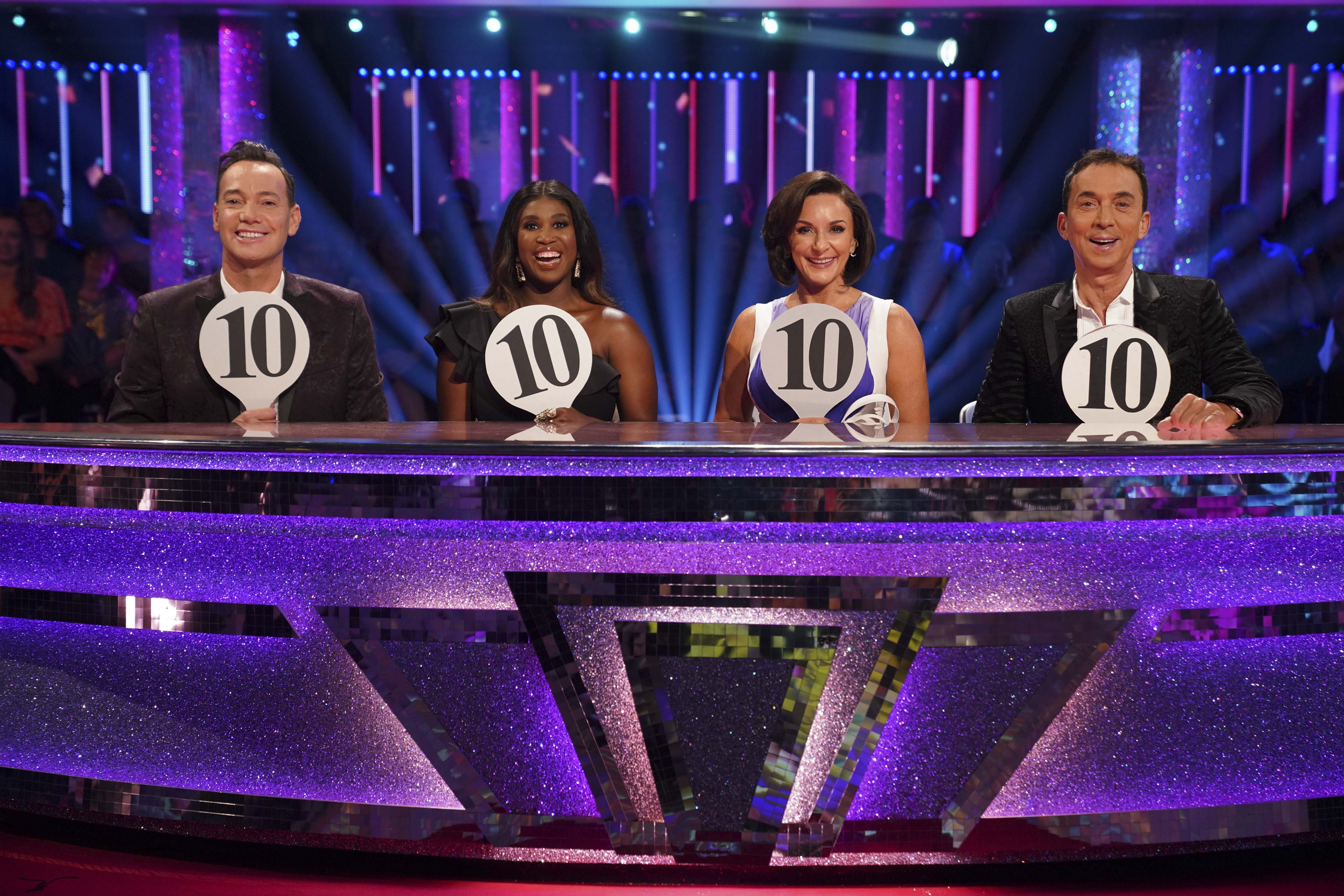 'A great idea, but doomed.' That was Craig Revel Horwood's verdict back in May 2004 when Strictly Come Dancing first sashayed into our sitting rooms. And now, Craig is also sashaying into the area too, having relocated to our part of the world from Hampshire. Currently he and partner Jonathan Myring are in the process of renovating a local property ready for their wedding, perhaps in summer 2023, subject to completion of work on their home and their work schedules.
"I'd been dancing for years and had reached 30 years of age, by which time I was performing alongside eighteen-year olds," he says. "I made a conscious decision to establish myself as a director and choreographer… I knew I'd need to do it sooner, rather than later, in preference to trying to keep up with such a physically demanding job… and it really is demanding."
"Knowing the demands of dancing at that level I really doubted that a celebrity with no experience could come in and keep up with a professional. In fact, I gave the show three weeks, then I thought it'd be for the chop."
Craig has never been happier to be wrong in making such a prediction. The show has been running for 19 seasons. There have been over 360 episodes, viewed by an average of 12,000,000 people every Saturday, and the format has been licensed in no fewer than 60 countries, proving successful worldwide.
Before Christmas, over 11m people tuned in to watch Rose Ayling-Ellis become the first deaf contestant to win the series with dance professional Giovanni, and the two squared off in the finals against Strictly's first same-sex couple – John Whaite and Johannes Radebe – making Strictly not only successful, but bold and progressive.
Speaking of bold, for each and every one of its 19 series, Craig has sat alongside his fellow judges and has, from the outset, been quite deliberately outspoken.
"Before we were confirmed as Strictly's judges we each took screen tests, and there was a line in my tape 'dull, dull, dull,' which appealed to the producers. The 'Mr Nasty' image stuck, and the character and the reputation developed."
Deservedly? Absolutely not. For a start, all of Craig's feedback is delivered with very specific guidance on the contestants' technique and timing. It's also delivered with great humour and as he quite rightly points out, part of his work as choreographer and director is to dissect the technical aspect of performances to ensure they look polished.
"I'm a professional critic and the feedback is always delivered as such," he says. "A judge wears a wig and sits in judgement, a CEO has a boardroom persona: it's the same thing. Contestants do take feedback on board and work to improve their dance technique, and the result at the end of the series is some really good quality performances."
"That joy towards the end of the series is what the contestants and the judges work towards, and that's why you never get bored with the show. In the industry you can spend typically two but anything up to five years on the same show, but the variety with Strictly is part of the joy. It's why, I think, the show still hasn't lost its momentum. It's good clean fun, at nobody's expense, and it's just wonderful TV to enjoy – with all of the associated colour and song – in the winter months, when the nights are dark and the temperatures drop."
Craig was born and raised in Ballarat in Australia, a city in Victoria with a population of 100,000 about an hour and a half from Melbourne. Having appeared on stage in West Side Story and La Cage aux Folles in the early 1980s, Craig moved to Europe and joined Lido de Paris on the Champs-Élysées before performing in Formidable at the Moulin Rouge in 1988 and then moving to the UK in 1989 to star in Cats.
By the mid-1990s, Craig was exclusively pursuing a career in directing and choreographing productions, around 30 major productions prior to the Strictly audition which would make him a household name. It's still a large part of his working life, but by no means his only annual commitment.
"Strictly begins production early in autumn with pre-filming and preparation for the series launch in September," he says. "It's live throughout October, November and December, so towards the end of the series – with pantomime season commencing from December – I juggle Strictly and panto rehearsals, then go straight into the direction of Strictly Come Dancing Live Tour which I've been involved with since 2011."
This season will also see Craig embark on his debut solo tour, rescheduled from last year, in which he'll talk more about his journey from Australia, to the West End, to Strictly.
"It'll be a fun show, with some backstage gossip, quite witty and candid observations. It'll also feature some very special performances of some of the music which have been the soundtrack to his career. We're in Peterborough in March and then we'll appear at Leicester's Curve in May, so two really good venues locally."
"I'll be busy with all of the above until late summer, and at the tail end of the season I'm hoping to plan a trip back to Australia to see family, which I've not managed to do for the past couple of years,  for obvious reasons."
"Happily, Jonathan is really involved in the house at the moment. We've been together for over three years, but both of us had respective houses, so this will be the first one that we've chosen and done up together, reflecting both our tastes."
"Jonathan still has family in Leicester and he has lived in Uppingham before, but I had no experience of the area until we visited. We've friends in the area now, but with each visit I quickly discovered that I really loved the place, from the stone houses and the chocolate box cottages in the Rutland villages, to the fact that the place is so quiet and generally lovely."
"Because theatre tours are staged all over the country, and as they travel around, there's nowhere specific that I need to be based. I can live pretty much anywhere. Generally when I'm with a production I'm living in hotels anyway. But the area is already proving to have really good connections to London, and I think it's a really practical place to be based."
"The property we've found is in a really lovely location between Stamford and Uppingham, two houses connected with an atrium, with a three-storey turret, a lake and a river. It's a great property that has been improved over successive periods so it needs one concept, one idea to bring it all together."
"There's a long driveway to the property which is nice for privacy, but one of the things we're really looking forward to is being part of the village community. We've already enjoyed shopping in Stamford and meeting the locals."
It's probably that point which portrays Craig in his true light, and betrays his 'Mrs Nasty' image on the show. During our interview Craig was warm, funny, generous with his time and in every respect completely delightful, even amid the constant attention that Strictly has resulted in.
"Being recognised is something that you have to get used to. It really doesn't bother me and anonymity, I think, is something that you have to give up when you've a public profile. People are generally polite enough to not interrupt half-way through a meal for example, so we're always happy to say hello. In fact, during Covid with fewer people around I've gone from enjoying a bit of space to missing a bit of the interaction."
"Things are busy at this time of year but by summer we'll be spending more time in the area enjoying the house. We're really keen cooks and we especially love seafood. Seafood lasagne is a signature dish with massive king prawns, and smoked haddock & cod in a white sauce… but we're looking forward to enjoying some trout from Rutland Water, too!"
With forecasters already suggesting that 2022 will see a particular long and hot summer, you might also see Craig enjoying top down motoring, given that his classic car is another favourite pursuit.
"I drive a Tesla which is a great daily driver, but in the summer my Triumph Stag comes out. It's finished in Old English White with Oxblood Red leather, and there's a 3.0V8 engine under the bonnet. I just love the shape, and it's a real treat to drive it on a summer afternoon. We've toured around Cornwall in it for two weeks, which was lovely, but hopefully there will be plenty of opportunities to enjoy driving it around Rutland too!"
Craig's first UK solo tour, is The All Balls And Glitter Tour, which arrives at The Cresset, Peterborough (01733 265705, www.cresset.co.uk), on Friday March 25th and then Curve, Leicester (0116 242 3595, www.curveonline.co.uk) on Sunday 1st May. The Strictly Live Tour runs throughout 2022, see strictlycomedancinglive.com.