This month the Heathcote Drummond family and the team at Grimsthorpe Castle in Bourne are all preparing to remember a very special anniversary: it's nearly 70 years since the estate's Lady Jane served her Majesty as one of six Ladies in Waiting…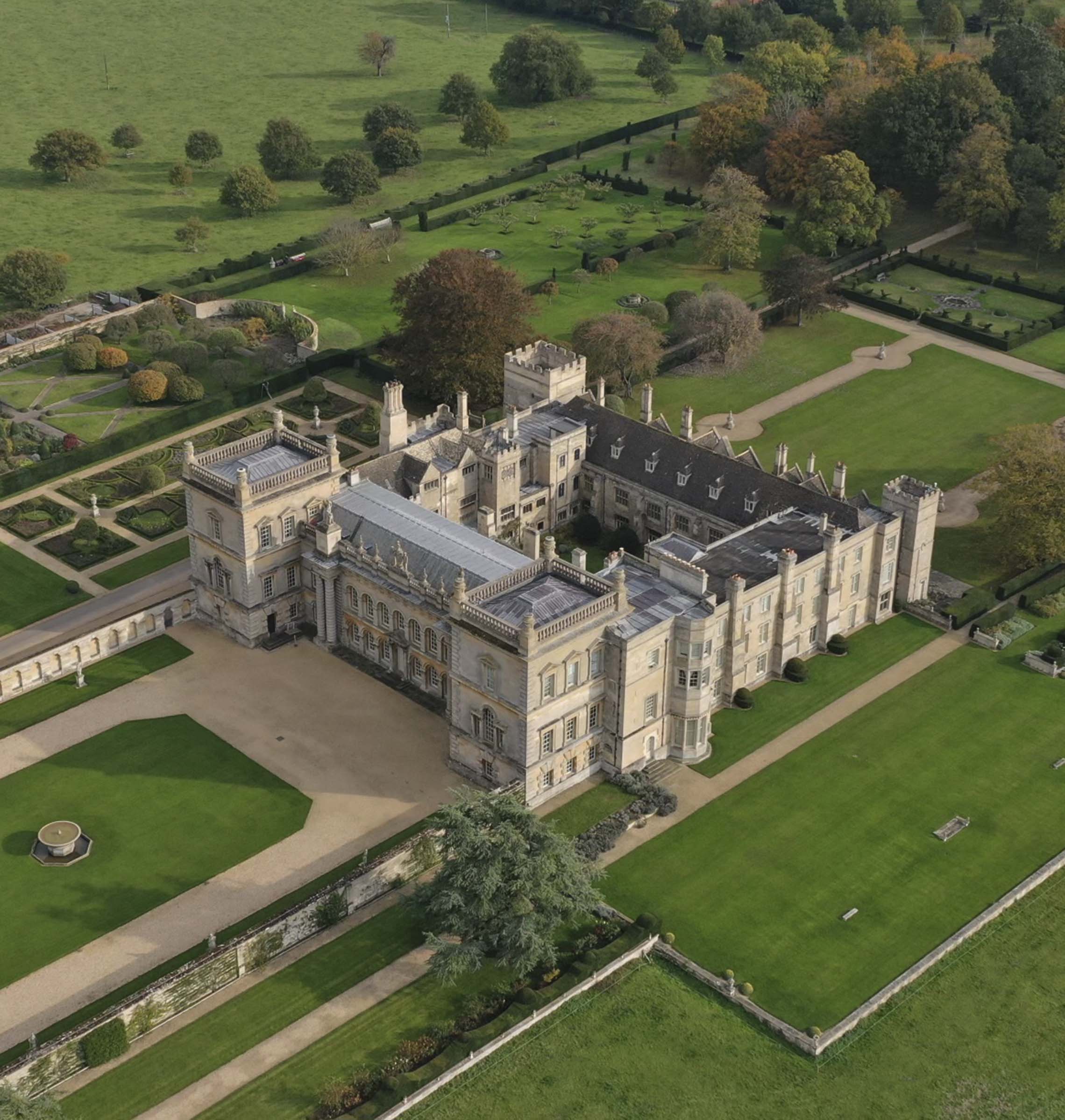 It's always a nice feeling to return to your family home, but having grown up in Swinstead, and having enjoyed visiting her grandfather to enjoy lunch   each week at Grimsthorpe Castle, Lady Jane Heathcote Drummond Willoughby recalls returning home from her flat in London. In the city, she'd have lots of fun attending society parties, but of course, returning to the peace and beauty of the family's 3,000 acre country estate, located four miles north west of Bourne held a sense of excitement and joy all of its own.
And speaking of excitement and joy, Lady Jane was also invited to take part in one of the defining events of the 20th century, attending HM The Queen's Coronation in 1953 as one of the monarch's six Ladies in waiting. It's a part of Grimsthorpe Castle's history which will be recognised this summer alongside national Platinum Jubilee celebrations, as well as a broader exhibition on the castle's Willoughby de Eresby baronetcy, of which Lady Jane is the incumbent title holder.
The land dates back to the 13th century, and has been in the de Eresby family since 1516. The present castle was rebuilt by the 16th Baron Robert Bertie in 1707, designed and created by Baroque architect Sir John Vanbrugh. Grimsthorpe Castle's extensive parkland was reconfigured in 1777 by Capability Brown. With plenty of history just waiting to be revealed to visitors, especially against the context of the Platinum Jubilee, the Castle's curator Emma Miller says she's keen to welcome as many people to Grimsthorpe this year and has worked with the team to create a series of exhibitions and events for visitors.
"From seventeenth-century ceremonies to the crowning of Elizabeth II in 1953, this year's exhibition will follow the key role of the Willoughby de Eresby family through 400 years of English coronations, by looking at traditions of splendour and spectacle, and exploring themes of power, loyalty, lineage, and memory," says Emma. "We are thrilled to be staging this unique exhibition and revealing how these exceptional coronations became a part of the Grimsthorpe story."
 "Visitors will experience royal history first-hand and may be surprised to find how the images and traditions of coronations are ingrained in our memories! The items on display will be brought to life by associated paintings, prints and photos, revealing their original context in the dazzling theatrical pageant of the ceremony."
"Amongst the exceptional objects on display will be an exact replica of the lavish costume worn by George IV at his coronation in 1821, as well as his throne and canopy, with the highlight of the exhibition being the Norman Hartnell dress and headdress worn by Lady Jane Heathcote-Drummond-Willoughby as Maid of Honour to Elizabeth II in 1953."
Alongside Lady Jane was Lady Rosemary Spencer Churchill, who recalls that The Queen appeared so young and slight on the day, but came across as very confident beyond her years.
"We had been rehearsing day-in and day-out for weeks, with the Duchess of Norfolk standing in for the Queen," said Lady Rosemary to Tatler in 2020. "The minute she arrived, everyone just felt everything was going to be alright."
She recalls, too, that the Duke of Edinburgh was 'just wonderful;' "He was always aware and said one or two helpful things to us. He was frightfully good looking, we were all slightly in love with him."
"It was the most perfect sort of fairytale Coronation with this youthful Queen and a wonderfully handsome consort, made in heaven, really."
Interestingly, the ladies all went their separate ways after the ceremony and having attended a reception. Lady Anne spent the evening at the 400 Club in Leicester Square, Lady Rosemary returned to Blenheim Palace and Lady Jane to Grimsthorpe via her little flat in London.
They did, however, take away two rather lovely souvenirs; a beautiful brooch with 'EiiR' inscribed in diamonds, and their William Hartnell dresses. But of course, no souvenir could compare to the memories they have of the day they served their monarch.
"Nothing could be quite so extraordinary as being a lady in waiting at the Queen's coronation," said Lady Jane.
The exhibition will be held within the Castle and accessible on standard open days. Sunday to Thursday, 22 May to 29 August, 12pm-4pm (last entry 3.15pm). For more information please visit www.grimsthorpe.co.uk.