For a delightful evening this month, join antiques expert, gallery owner and TV personality Paul Martin as he speaks at a dinner in the nave of Peterborough Cathedral to explain why he enjoys encouraging others to experience the pleasure of passing on treasures to the next generation…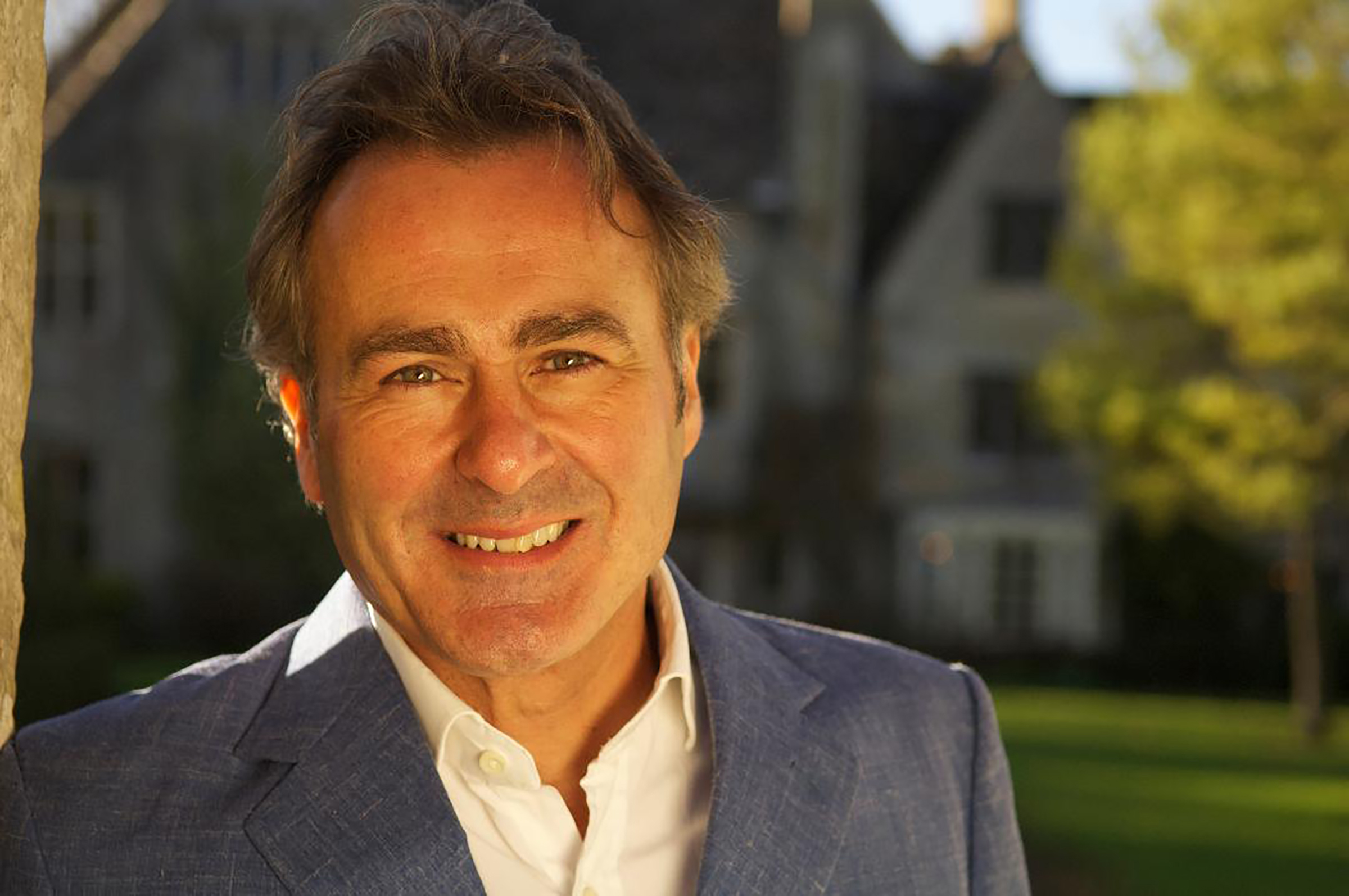 He's quite the polymath, is Paul Martin. Originally from Cornwall, his past careers have included working as a scenery painter at Pinewood Studios, supplying props for TV and magazine shoots, and also drumming… back in the 1990s he achieved great success as a session musician. Ultimately though, he does have one enduring pleasure beyond spending time with wife Charlotte, the children, horses and dogs.
"Antiques are a source of joy," he says. "I've an art gallery with sculpture and furniture, The Table Gallery, in Corsham, and I've been lucky enough to be able to bring collectables and antiques to a much wider audience with my broadcasting career." Paul originally made an appearance on BBC Bristol, and was instantly spotted as a confident, natural and warm soul in front of the camera. In 2002 he began presenting Flog It! which celebrated its 1,000th episode in 2016.
More recently Paul completed 40 episodes of his new TV series The Great Auction Showdown which debuts on Channel Five this month. He's currently working on another 40 episodes and will complete filming just a few days before his appearance at Peterborough Cathedral on Friday 9th June, where he'll speak at a dinner in the nave hosted by the Dean of the Cathedral, Chris Dalliston.
"I'm no stranger to the area because Charlotte is originally from Wansford and we still have family locally. I've also filmed at Burghley House, in the sculpture garden, at the Horse Trials, in Stamford itself and in Oundle too, as well as visiting Nene Valley, Flag Fen and John Clare Cottage."
"Peterborough Cathedral is breathtaking so it's lovely to be returning there, and I'm really looking forward to sharing my love of antiques."
"I want to talk specifically about getting your hands on antiques and appreciating their craftsmanship and the skill of the maker. They're not just objects, but documents of social history, so I really want to advocate knowing how to narrate them, getting to know them and their history."
"I also want people to be aware of their heritage, their surroundings, the treasures that are on their doorstep that they shouldn't neglect, such as buildings, monuments, structures – whether they are domestic or industrial or on the at-risk register."
Dinner guests at the event will enjoy fizz and canapés in the Cloisters, followed by a sumptuous three course dinner and words of wisdom from Paul.
There will also be dancing under the magnificent central tower, and best of all, everyone will be helping to sustain our beautiful Cathedral at the same time.
Some 145 metres in length, 61 metres wide, and 25 metres tall – the tower is even loftier, at 39.4 metres – the Cathedral is vast, and at a venerable 905 years old, it's a vast undertaking to ensure it remains available to future generations. The running costs for the building are £2,132,367 each year, that's over £5,800 every day, or £4.06 every minute.
The nave dinner will also help to fund the upkeep of one of the finest Norman cathedrals in England; one that has played a significant part in British history. Founded as a monastic community in 654 AD, it became one of the most significant medieval abbeys in the country, the burial place of two queens and the scene of Civil War upheavals.
Here, we'll cover the Cathedral's 905 year history in greater detail, and of course, we hope to see you on Friday 9th June!
Find Out More: Dinner at the Nave with Paul Martin takes place on Friday 9th June from 6.30pm, carriages at midnight, dress code black tie. Tickets £150/person, call 01733 355315 or see www.peterborough-cathedral.org.uk for detail.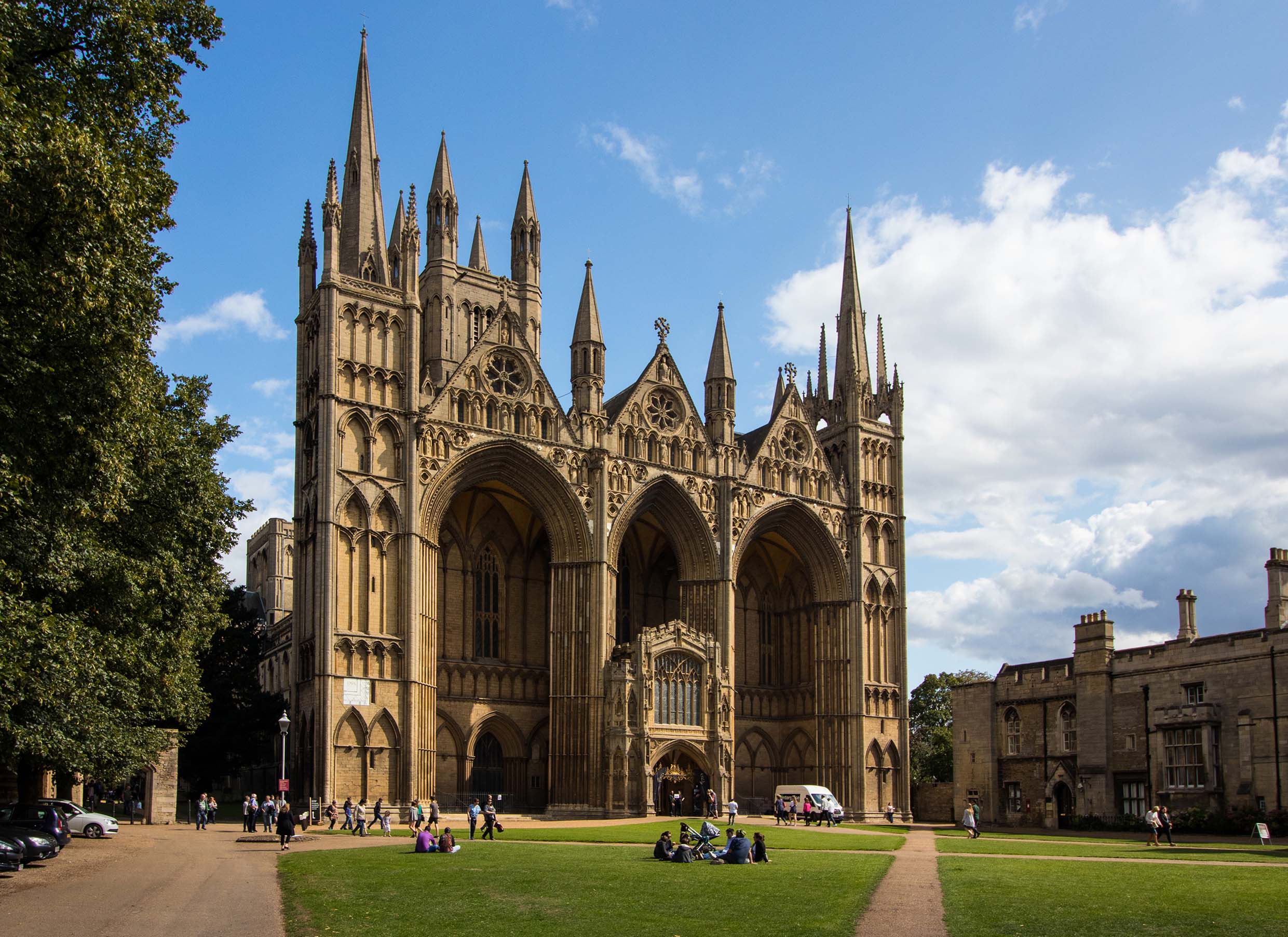 A Timeline of Peterborough Cathedral…
Roman Period: Evidence shows that there may have been a substantial building, possibly a temple or monumental arch.
655AD: A monastery is founded on the current Peterborough Cathedral site.
870AD: It's believed that the monastery was attacked and destroyed by Viking invaders.
966-970AD: The monastery is refounded by King Edgar and Bishop Aethelwold of Winchester as a Benedictine house.
1066: King Harold's army stops at Peterborough en route from York to Hastings.
1070: The monastery is raided by an army of Danish mercenaries led by Hereward
the Wake to stop its treasure falling into Norman hands.
1071: William I imposes the living of sixty knights into Peterborough Abbey and its monastic estates.
1102: Flemish mercenaries attack the monastery and take most of the gold and silver.
1116: The Anglo-Saxon Chronicle reported that an unattended fire in a bakery spread into the monastery and the town causing a lot of damage.
1118: Building started on the replacement monastic church.
1143: King Stephen visits the monastery.
c.1150: Abbot Martin de Bec creates a new market area to raise funds for the building of the monastic church. The monks create new commercial streets which is effectively the same street plan that exists in the city centre today.
1154: King Henry II visits along with Chancellor Thomas Becket.
1174-77: This is when the Becket Chapel was constructed.
1216: King John stays at the monastery.
1238: The new monastic church is consecrated. The building today is of the original style and pattern.
1268: Upon King Henry III's visit, he grants the rights for a town fair.
1272 – 1286: The Lady Chapel is added to the monastery. This was pulled down during the Civil War.
1302: King Edward I visits.
1349: The Black Death hits Peterborough resulting in 32 of the 64 monks at the monastery perishing.
1536: Katharine of Aragon, first wife and queen of Henry VIII, is buried in the monastic church.
1541: To increase his control over the church in the area Henry VIII created a new bishop (the former abbot John Chambers) and Peterborough Abbey church became a Cathedral by letters patent.
1587: Mary Queen of Scots is buried at Peterborough Cathedral in August, five months after her execution at nearby Fotheringhay Castle.
1643: Civil War results in a lot of damage to the Cathedral.
1822-20: It's only now that the Civil War damage is gradually repaired.
1870: A Girl's School is established in Laurel Court, by Miss Margaret Gibson and remains open until 1928.
1941-1944: Air raids damage the city but the Cathedral is saved by vigilant fire wardens.
1975: Queen Elizabeth II gives Maundy Money at the Cathedral.
2001: A fire breaks out in the South Transept which requires a major restoration.
2018: The Cathedral's 900th anniversary celebrations culminated in Tim Peake's Soyuz spacecraft being exhibited at the Cathedral. The capsule was accompanied by the Space Descent exhibition. The Cathedral follows its traditional pattern of worship as well as providing a great service to the local community including many events, education and performances.
2022: Animatronic dinosaurs come roaring into the nave of Peterborough Cathedral with T.Rex: The Killer Question drawing in visitors.
May 2023: Visitors celebrate the coronation of King Charles III.