If it's good enough for the Duke, it's good enough for the Editor! This month Rob Davis enjoys the fine hospitality of The Engine Yard's Fuel Tank at Belvoir Castle…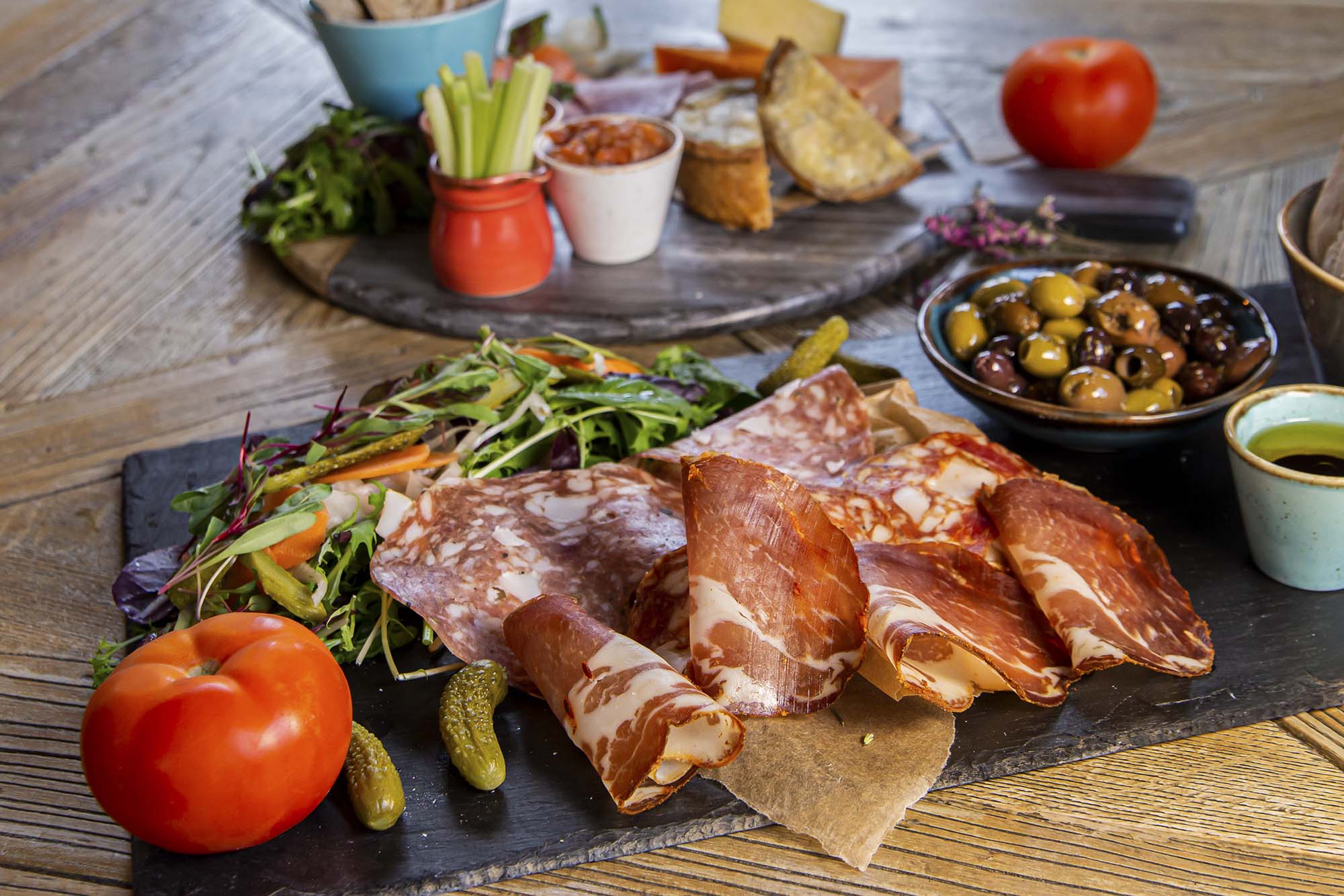 Ladies and gentlemen; the sun. A sphere of hot plasma 15 million kilometres away, 330,000 times heavier than earth and four and a half billion years old. It's burning away at a balmy 5,600°c on the surface and some 15,000,000°c in the middle.
But what's even more remarkable than mere numbers can convey is that, right now, it's actually out. It's shining on us. I'm almost getting a tan merely thinking about its warm radiant loveliness caressing my pale and interesting, winter-shrivelled form.
So neither delay nor pontificate, nor filibuster or procrastinate. Spring is here and for now at least the sun is shining. Quick smart, get out and enjoy it… and your first place to visit this season by Editorial proclamation is Belvoir Castle's Engine Yard development, and its restaurant, The Fuel Tank.
The Engine Yard opened in late 2018 on land which previously housed 20-tonnes of beam engine previously used to pump water to Belvoir Castle, the 450ft Grade I ancestral home of the Duke and Duchess of Rutland.
In 2014 the site was cleared and over the next few years, the Duchess's plans to create an artisan shopping village were realised. The investment cost £2.5m and now it comprises around 25 retailers. There's a small but brilliant garden centre, The Idle Mole; gunsmith Roland Watson, interiors store Margo & Plum; plus health and beauty centre Belvoir Casa, jewellers, luxury  goods  for ladies, jewellery, a chocolatier, loose tea and coffee merchant Cherizena, and probably the best deli in the area in the form of the sublime Country Victualler.
Open seven days, it's the perfect place to lay waste to a Saturday or a Sunday when you want to go somewhere and do something but have no specific ideas. So, if the sun's out and you don't want to waste the day doing nothing, visit The Engine Yard.
The Fuel Tank is at the heart of the whole site. On the ground floor there's The Balloon Bar with its quirky hot air balloon-inspired decor, poser tables and velvet banquette seating for those enjoying artisan gins, cocktails and live music on selected evenings from bands like Moonshine; think hipsters, doing folk and jazz.
The upper two floors are dedicated to The Fuel Tank, which is exactly where we met Chris Ansell, who, having prorogued evening dining during February has now redesigned the menus of the place for an evening relaunch on 13th March, as Pride is published.
Chris has a really diverse remit at Belvoir, involved in overseeing The Fuel Tank as well as catering for Belvoir Castle's shooting parties and weddings.
"The Fuel Tank has been trading for just over a year now and that has given us the ability to evaluate what people want from us," says Chris. "We've been delighted by the feedback that we've received from our diners and we can now take that on board and change the menu to ensure we're reflecting our audience."
"From this month The Balloon Bar will offer small plates and grazing options, sociable menu options for people to enjoy with our artisan gins, craft ales and our list of carefully chosen wines."
"That leaves the Fuel Tank to provide really good lunchtime dining like sandwiches, platters and salads during the daytime service and upmarket bistro food in the evening."
"We're launching a new menu towards the end of March which will provide dishes like confit duck leg, moules marinieres and our herb gnocchi dish. We're aiming for around eight key dishes and want to offer these in a format that can be served in smaller portions for grazing or lighter dining, or in more main course sized portions."
"It's important to us that we make our dishes available during both daytime and evening service, and that we ensure the quality and provenance of dishes are just as high throughout our menus, day or night."
"One of the nicest aspects of working on the Belvoir Estate is the huge number of locally sourced ingredients we can work with. The obvious example is game from the estate from September to January, but farms on estate also provide some really delicious beef and lamb."
"We're using these alongside pork pies from Dickinson & Morris pork pies and Melton Mowbray Charcuterie. In addition we're working with Grasmere Farm who supply our pork and Melton Cheeseboard."
"We're currently designing the menus and want to incorporate a map on the front page showing where our ingredients are sourced from to really champion local ingredients. Even our selection of drinks include Belvoir cordials and presses and Belvoir branded ales and ciders."
The Fuel Tank is truly unique and we love its ability to offer a daytime and evening dining experience that's absolutely exceptional. The fact that it can also offer a great day out as part of the overall Engine Yard experience means we're confident that the whole place will shine brighter than ever year after year.
The Fuel Tank is based at Engine Yard at Belvoir Castle NG32 1PA. Call 01476 247059 or see www.engineyardfueltank.co.uk.