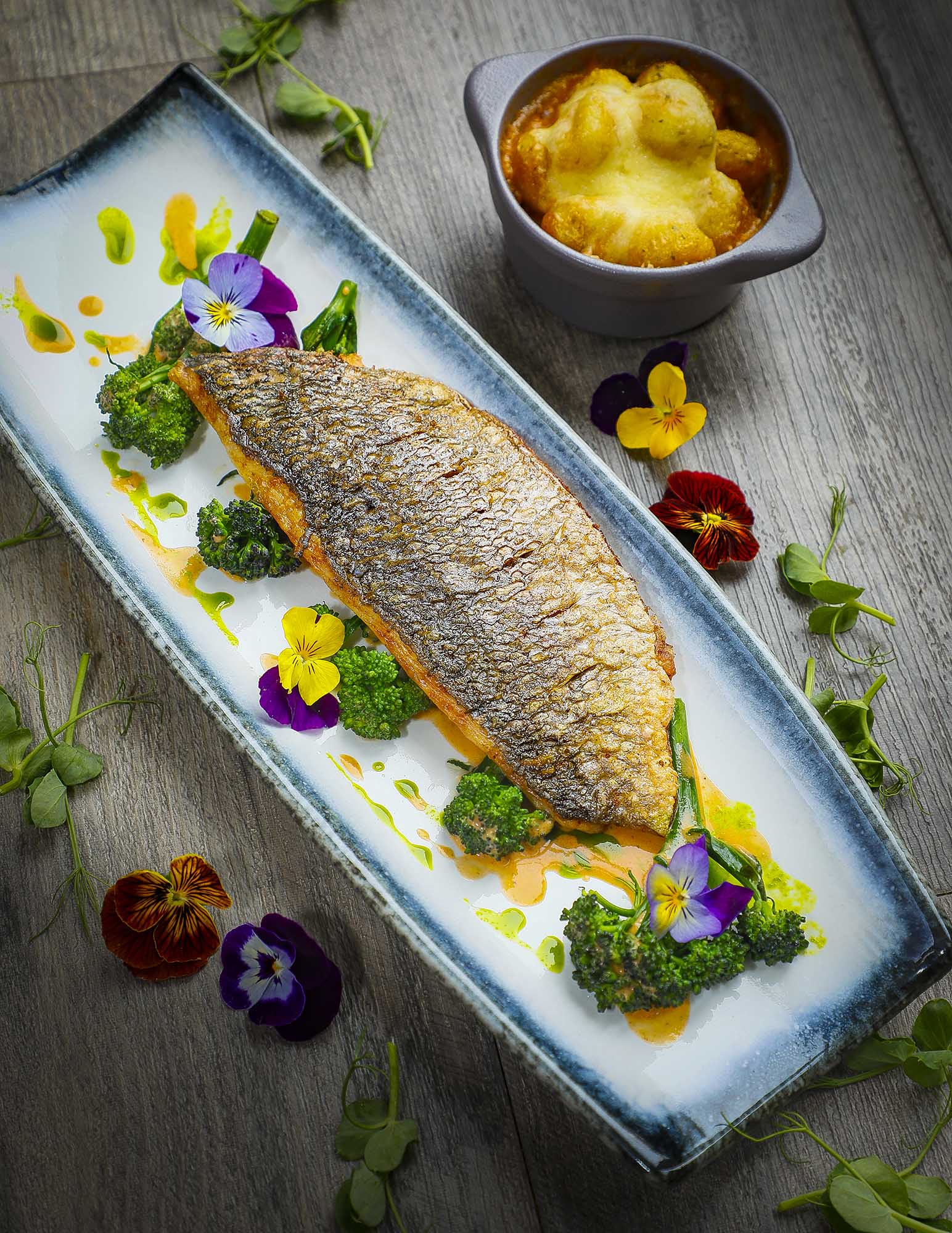 Verisimo. The Italian operatic movement from the post-romantic era most associated with the likes of Mascagni and Leoncavallo. The best example is the former's stirring intermezzo at the start of Cavelleria Rusticana; authentic, soaring and declamatory.
It's a movement of realism; of literary and operatic scenes stripped back to their most potent, with raw emotion used to best effect. It's also a decent metaphor for what makes Italian cuisine and especially the Sicilian dishes of San Pietro so compelling.
Italian cuisine is dependent on the presence of fresh, sun-soaked ingredients and simple flavours. Nothing's messed about with and everything is bright, colourful and fresh.
With achingly beautiful presentation, the dishes that emerge from the kitchens of North Lincolnshire's San Pietro remain a textbook example of excellent Italian cuisine, with just one or two key flavours in a dish and simple, wonderful execution.
Take a look at how beautifully dishes are presented at San Pietro, especially with the odd flourish like liquid nitrogen-enabled desserts and you'll realise this is a wonderful place to dine even before the first bite.
The flavours employed and ingredients used are simple… and goodness, each dish is well created and delicious; simple and enjoyable in flavour and lavish in presentation.
Each dish is also as verisimo a reflection of chef patron's native Sicily as it's possible to be. It's regrettable that we dwellers of a sceptred isle labour under a misconception that Italian cuisine begins and ends with pizza and pasta.
You'll find none of the former and only a smattering of the latter at San Pietro. Instead of 'British Italian,' Chef Patron Pietro Catalano – who owns the restaurant with wife Michelle at Front of House – and Head Chef Chris Girst, formerly of Winteringham Fields, back in the Schwab era – serve only genuine Mediterranean dishes with just the odd concession to English dining such as a traditional Sunday lunch.
New for 2019, Pietro, Michelle and Chris have combined their old daytime and evening offerings into a single Menu del Giorno with a choice of four starters, four main courses and four dessert options.
There's also a tasting menu with eight courses available for £49.95/person, with optional cheese course, plus a dedicated Sunday lunch menu with two or three courses for £19.50 and £24.50 respectively.
Our suggestions? Opt for the Menu del Giorno and enjoy, as we did, the two AA Rosette lauded kitchen's flair and technical expertise. Our fat proud scallops sat in pristine white freshness on a pea purée, their sweet buttery delicate flavour allowed to come through.
Fresh peas, curls of prosciutto and black truffle textures accompanied but it was clear which was the halo ingredient in a bright and vibrant starter. Our second starter was a roulade of confit rabbit with beetroot, burrata cheese quenelle and a pistachio pesto.
Main course options included a duo of lamb comprising slow roast belly and pan fried loin, served with a black garlic purée, new potato & mint pressé and a pea & broad bean fricassée with mint salsa verde.
Alternatively, our pan fried sea bass was served with sprouting broccoli and edible flowers plus a lobster sauce, with a pillowy soft potato gnocchi dish on the side.
And so to dessert. There was theatre at the table thanks to Chris showing off his skills with a cylinder of liquid nitrogen. His deconstructed Sicilian lemon and white chocolate cheesecake with its quenelle of sorbet was served with popcorn that was immersed in the stuff at the table with a hissing of dry ice; it was molecular gastronomy at its most dazzling, and blast freezing the popcorn also gave it a much nicer texture.
Dining at San Pietro is really very fancy in terms of presentation, whilst still authentic and well-judged in terms of the fundamental ingredients and techniques. Ingredients are locally sourced where possible, authentically Italian where necessary with a pop-up shop selling items from Pietro's native Villalba.
The restaurant's dining room looks fantastic in shimmering metallics. There's a pretty walled garden with huge mirrors and contemporary furniture, private dining rooms in the former windmill adjacent to the restaurant and over 120 bins of wine and fancy spirits. If you're indulging in the latter, there are 14 beautifully appointed contemporary bedrooms so nobody draws the short straw as designated driver.
The fancy presentation and polish remain lovely, yet the best thing about San Pietro remains its absolutely faithful, authentic, high quality and very impressive dining experience… one that you absolutely must try this summer. We absolutely love the place!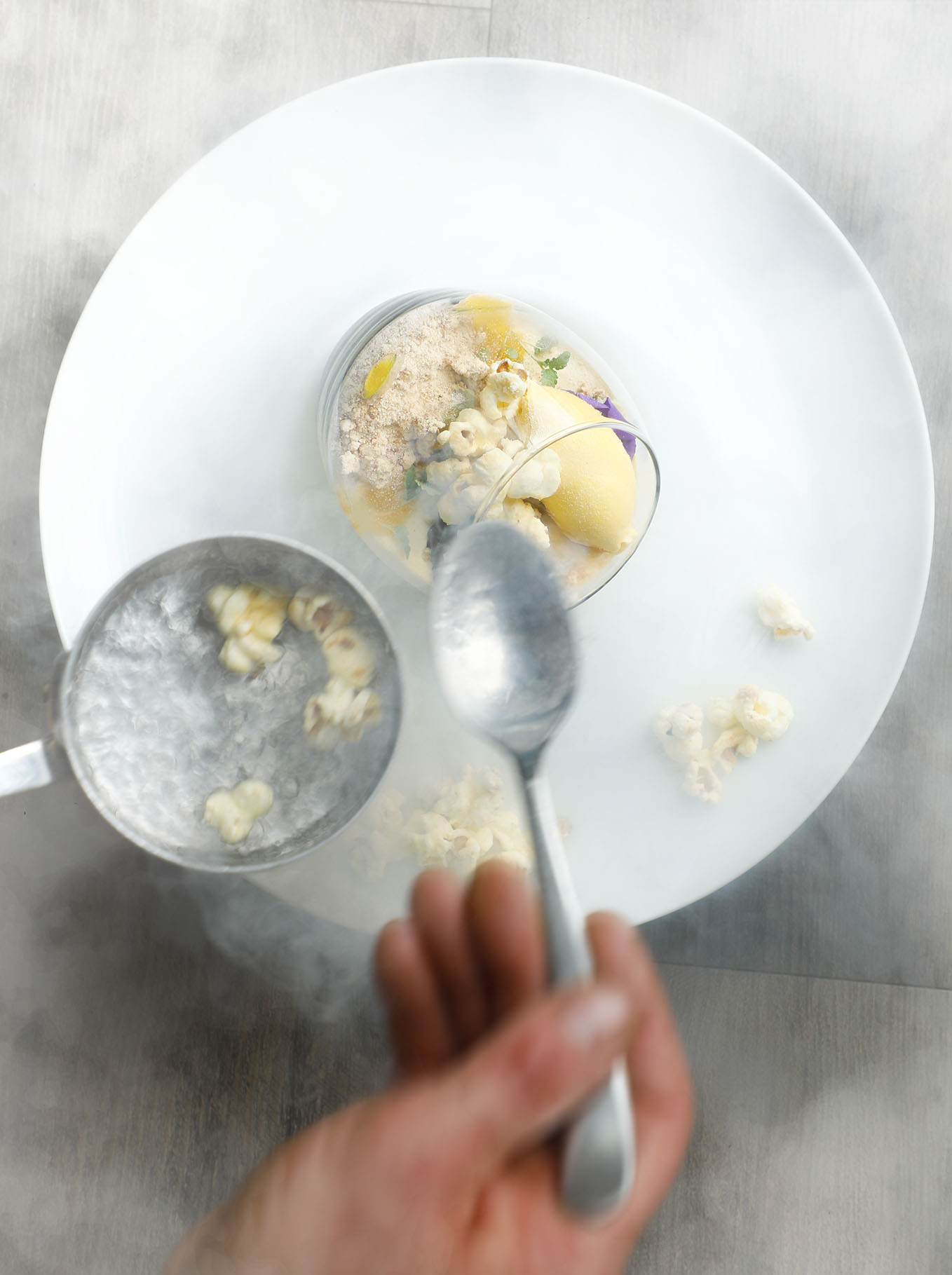 On the Menu…
From San Pietro's Menu Del Giorno £19.50/two courses, £24.50/three course:
Starters
Ham hock terrine, pickled mushrooms, gremolata and crostini.
Chicken tortellioni, sweetcorn sauce, pine nuts, basil oil.
Cauliflower and truffle velouté
Main Course
Roast rump of English lamb, black garlic puree, roasted Mediterranean vegetable cous cous, mint salsa verde.
Pork belly, chorizo and butterbeans, cavolo nero.
Pan fried breaded sole, crab and fennel risotto, dill oil, crème fraiche.
Tagliatelle with asparagus, pea and mushroom, wild garlic and cream.
Desserts
Terra-Misu (San Pietro's version of Tiramisu.)
Sicilian lemon and white chocolate cheesecake with blueberries.
Trio of cheese with accompaniments.
NB: Featured dishes are subject to change.
San Pietro restaurant is based at 11 High Street East, Scunthorpe DN15 6UH. Call 01724 277774 or see www.sanpietro.uk.com.