Home grown chefs, homemade dishes and a 'home from home' feel. These are the attributes which make Stallingborough Grange one of the most consistently great places to dine in North East Lincolnshire…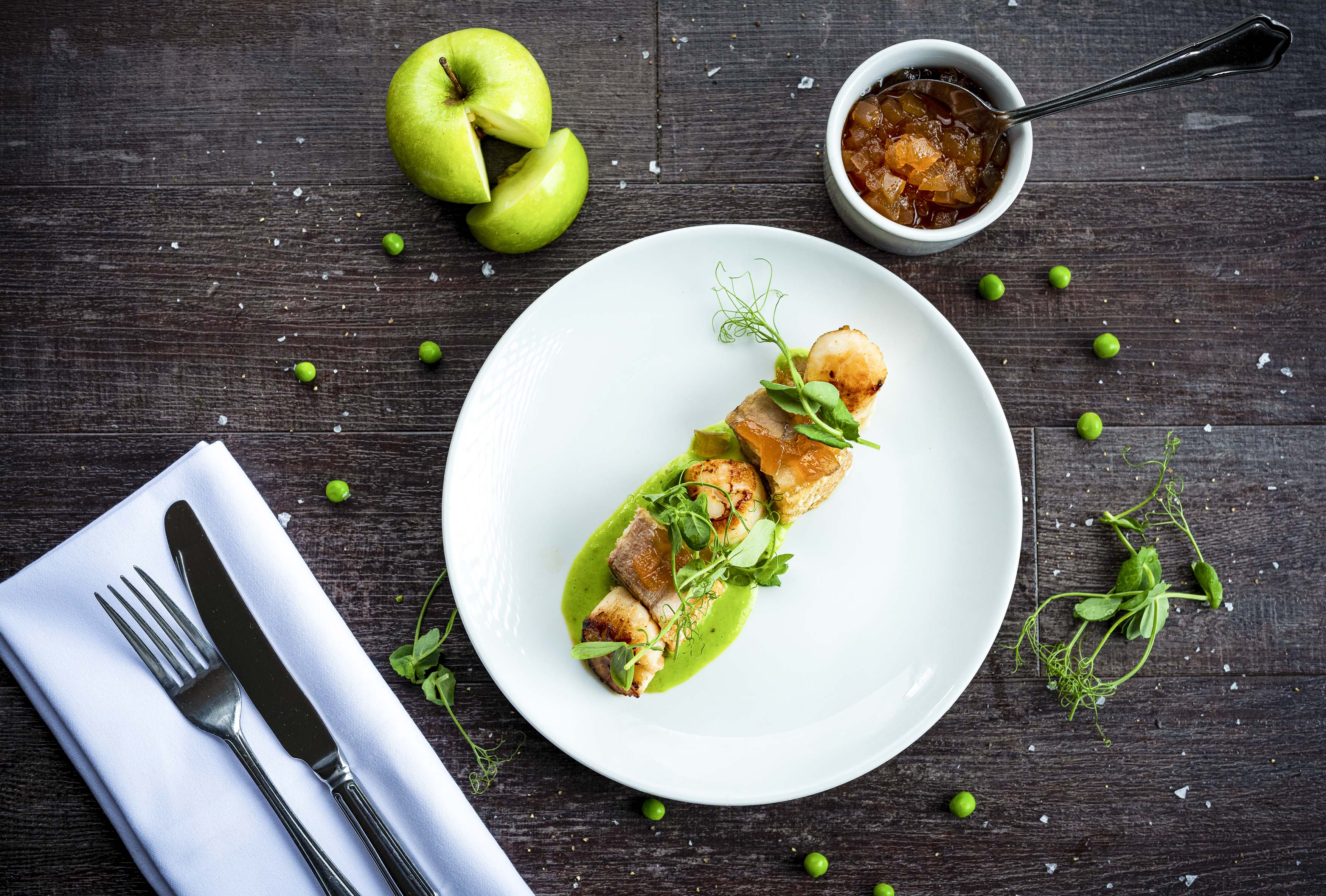 Home is where the heart is, especially over the festive season… and for its regular diners, Stallingborough Grange is 'home from home.' Unsurprising, really, since the hotel was a private home built in the 18th Century until being converted into a 42 bedroom hotel in 1989. Celebrating its 30th anniversary this year, Stallingborough Grange has been owned and run for the past three decades by Heather Dutton and family. Little wonder then that this home-grown hotel feels every bit like a private dining room, and not a bit corporate.
Also home grown is Head Chef Dan Blow, trained, tested and talented courtesy of North Lindsey College. He's served as Head Chef at Stallingborough Grange for 20 years, so he's got a firm grasp on exactly what diners expect when they visit the hotel.
Compared to modern gastropubs elsewhere, Stallingborough Grange is, different; more traditional… and rather more elegant. Diners can choose to enjoy the more relaxed Thatchers Bar environment, but our personal preference is the main dining room, with its 75 covers and traditional, comfortable decor.
There's a bar menu with burgers, grills and salads, plus a main menu served in the dining room with eight starters, six signature dishes, 10 quality pub restaurant-inspired Classics, plus seven dessert options in addition to a local cheese board.
If you're an incurable romantic like me, you'll also appreciate Stallingborough Grange's Candlelit Couples menu, which provides three courses for two people for just £45… plus sufficiently subdued ('romantic') lighting to hide all manner of sins that afflict the tired faces of ageing magazine editors.
This being the festive season, Stallingborough Grange is also hosting a series of Christmas Party Nights with live entertainment and a three-course meal in their new multifunctional, million pound venue, The Buttercross Suite. The elegant and modern interior attracts those looking to host a country wedding, celebration or conference and can hold up to 200 people. Christmas Day Lunch is also available for those who would like Santa to bring them something more desirable than a tonne of washing up. New Year's Eve sees Stallingborough Grange hosting a special Sparkle & Mistletoe black tie function with a champagne and cocktail reception and live entertainment.
Happily, local suppliers are at the heart of Dan's menus, with local fish merchants Oscar Cleave and Alfred Enderby taking full advantage of Grimsby's proximity for fresh fish. Stallingborough Farm Shop provides fruit and veg whilst Dan's herb garden provides the hotel with all of its herbs whilst incurring zero food miles. All of the restaurant's food is homemade from desserts to breads, to parfaits, burgers, chutneys and pickles. There's also a tempting tiered afternoon tea option with homemade cakes and pastries.
The hotel's dining provision has earned it an AA rosette for the past three years, demonstrating Dan's ability not just to achieve great things, but to maintain that holiest of hospitality grails; consistency.
With not a shred of ego in the way he performs, Dan's philosophy is admirably one of quality and accuracy which makes dining at Stallingborough Grange a satisfyingly consistent pleasure.
"My food philosophy is just to use the best quality seasonal ingredients, classic techniques, clean unfussy presentation and familiar dishes with a nice modern twist," says Dan. "We've retained our rosette since being awarded it in 2016, which is a great achievement, and one we hope to exceed in the future. Our aim is to be one of the best restaurants in Lincolnshire."
"It sounds like quite a boast but with so many really wonderful ingredients close by, with a  stable and happy team in the kitchen and with really great owners who are happy to give their kitchen team the freedom to deliver dishes with consistency and quality, we think it's an achievable goal."
"Listening to our customers, changing our menus seasonally and forming really good relationships with local suppliers gives us the  ingredients we need to ensure that the kitchen can offer a great food and to train our chefs in the way that we think a kitchen should be run – in an organised and professional way."
Offering the kind of reputation that assures diners of a great experience, Stallingborough is one of the best dining rooms in the area, a sincere recommendation for really high quality winter dining.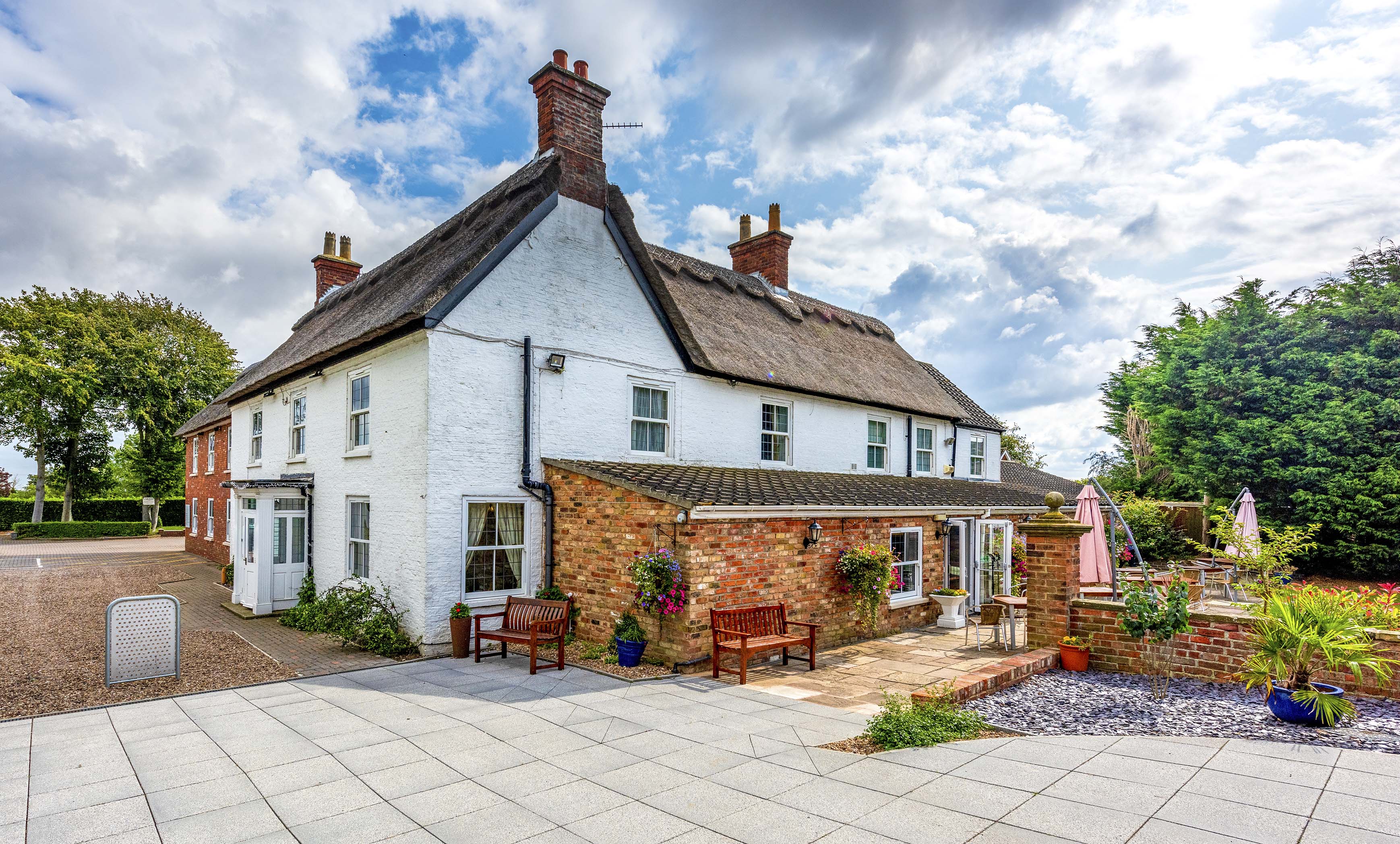 On the Menu…
Stallingborough Grange's À la carte menu…
Starters
Gin Cured Salmon with pickled cucumber salad, pea shoots, dill oil, blinis, chive cream £8.95.
Seared Scallops with slow cooked belly pork, pea puree, sticky Granny Smith apple £10.
Ham Hock Scotch Egg, watercress, Lincolnshire poacher, pickled mustard seeds, apple jam £8.
Main Course
Roasted Breast of Duck glazed with honey, soy and five spice, sweet potato fondants and puree, pak choi and crispy fried wild rice £19.
Beef Three Ways; seared mini fillet, ale braised ox cheek, crispy bresaola, chive mash, thyme roasted heritage carrots, charred broccoli, and red wine jus £25.95.
Pan Seared Cod Loin with Samphire, chorizo and butterbean cassoulet, wilted baby spinach £19.
Desserts
Mille-Feuille, a French style custard slice made with sweet puff pastry, vanilla pastry cream, raspberries, raspberry coulis, crushed pistachios £7.95.
NB: Featured dishes are subject to change.
Stallingborough Grange Hotel, Riby Road, Stallingborough DN41 8BU. Call 01469 561302 or see www.stallingboroughgrange.co.uk.