For high quality, country pub restaurant dining, there are few places as pre-eminent as South Rauceby's Bustard Inn. Super cuisine, a warm welcome and a sense of relaxed comfort… all of these combine to make the place a veritable Christmas gift, if you're looking to enjoy a meal out this month!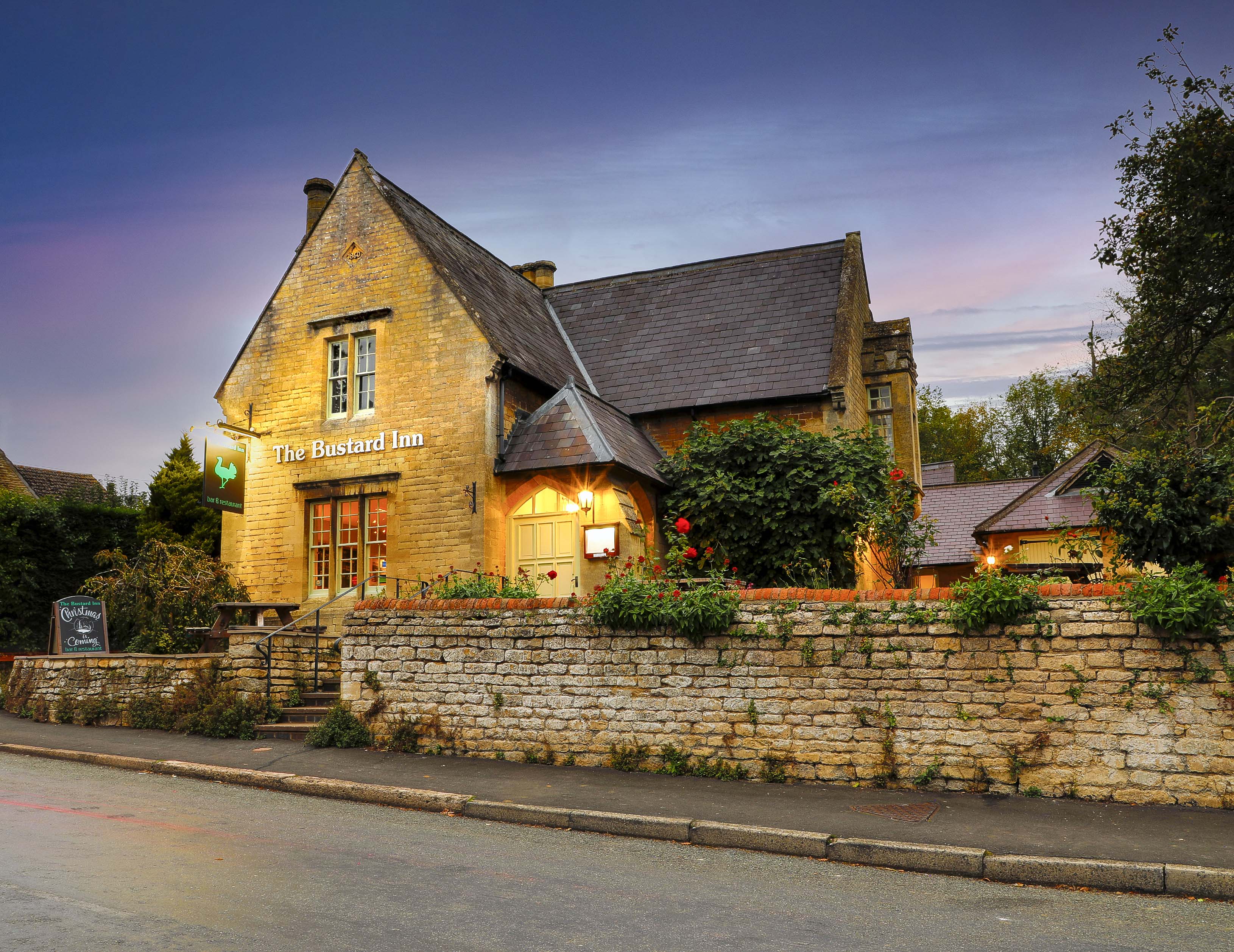 Back In The Late 19th Century, just a few miles out of Sleaford, one of the last examples of the Great Bustard – at that time the heaviest flighted bird in the UK, tipping the scales at a rather less than svelte 20kg – was shot on what came to be known as Bustard Hill, near to the Rauceby Hall Estate. It resulted in the bird being given its near-extinct status.
In 1860, the species gave its name to The Bustard Inn and its adjacent malthouse and brewery which was created by the estate's owners to quench the thirst of hard-grafting estate yakkers, and it has remained a much-loved pub ever since.
150 years on, it's Britain's traditional village pubs that are now an endangered species. Pub trade periodical, The Morning Journal, reported that in 2019, 473 pubs were demolished or converted into private homes. Meanwhile, in 2020 an eye-watering 2,500 pubs were lost in total – TV chef Tom Kerridge reckons that constitutes about 5% of the industry.
Whether in nature or hospitality, survival of the fittest remains an applicable adage, which is why South Rauceby's Bustard Inn is fighting fit right now, why it remains very popular indeed with its punters and why it looks set to carry on serving both locals, and restaurant patrons from a little further afield, for another 150 years at least.
It's a quality-oriented dining pub which has a brilliant menu of nicely presented dishes, rich in local ingredients, which are prepared by a truly assiduous team. It's also a really friendly place, whether you're a local or you're visiting from slightly further afield.
The front of house team each make you feel as if you've just walked into your local, even if you live miles away. And in addition, the place has a great look and feel, especially in the winter months. It's a proper traditional pub restaurant whose mission statement is comfort and quality.
Its previous owners, a local couple, took on the place, renovating it and opening the doors in April 2007 before retiring in 2018. And just when you thought the place couldn't get any better, incumbent restauranteurs Lesley & Julian Lonsdale and their team come along to raise the bar higher still.
"No matter how smart a restaurant is, or how many accolades you've gained, you can't be complacent, so we continue to innovate," says the couple.
"For us, good food and an authentic feel is really important, but above all we want The Bustard Inn to be relaxing and to offer an enjoyable experience that never forgets its purpose, making people feel happy."
"The first time we walked into the place was on a filthy winter night… the weather really was awful. But it's such an amazing space, so cathartic, that within 10 minutes we both felt nourished, by the setting and the welcome as much as the food itself."
In the interest of making an already good experience great, though, talented Josh Singleton was approached and agreed to apply for the Head Chef position. Josh was a quarter finalist in 2015's  series of Masterchef: The Professionals, which underwrites his prodigious talent for creating dishes with stunning flavours, exceptional presentation and his capacity for maintaining a cool head under pressure. Josh is also leading the kitchen brigade to ensure everyone is invested in creating innovative, delicious and beautifully presented dishes.
Happily, there's a simple trio of menus for lunchtime service, à la carte evening service and Sunday diners respectively.
Our visit was during a menu tasting session hosted by the kitchen to introduce to the team the new dishes they'll be serving to customers this season, ensuring that the front of house team have tasted them, and can answer diners' questions about their composition and presentation.
The à la carte evening menu comprises five starters, five main courses and four desserts, as well as cheese board, ice cream and sorbet options. Ice creams and sorbets are made in house, and local suppliers are favoured throughout the menus, such as Hambleton Bakery which provides artisan sourdough bread to enjoy whilst perusing menus.
The kitchen team's flair has also enabled the restaurant to offer something brand new for early 2022, its Chef's Table dining option in the restaurant's snug.
The idea is that Josh and the team will serve as your dedicated private chefs for the evening, discussing your menu preferences beforehand and creating a completely bespoke 10-course dining experience for up to 10 people for £120/head with an optional flight of wine available too.
The format is identical to the restaurant's New Year's Eve celebration, a 10-course tasting menu for £120/head with live music. Places still remain, but be quick!  Christmas Day dining places have already been snapped up by The Bustard Inn's existing fans, but Josh and the team will also be offering a Boxing Day Brunch menu from 10am and, throughout December until Christmas Eve, a Christmas Fayre menu too, offering two or three courses for £23 and £30 respectively.
The Bustard Inn recently held its first full wedding (they are licensed for civil ceremonies) since restrictions were lifted. Tantalisingly, they offer exclusive use of the entire building, garden and a tailored food and service bespoke package, providing an exceptional experience for anyone wanting to marry in Lincolnshire.
Whilst The Bustard Inn's namesake may be extinct, this pub restaurant is stronger than ever with a stunning selection of dishes, flawless chefcraft plus a warm welcome and a setting all entirely beyond reproach.
Looking to warm up your autumn? Looking to escape the festive season? Looking for a Boxing Day treat or a relaxing and enjoyable dining room in which to see off 2021? Whatever you're seeking, this month, The Bustard Inn is simply perfect.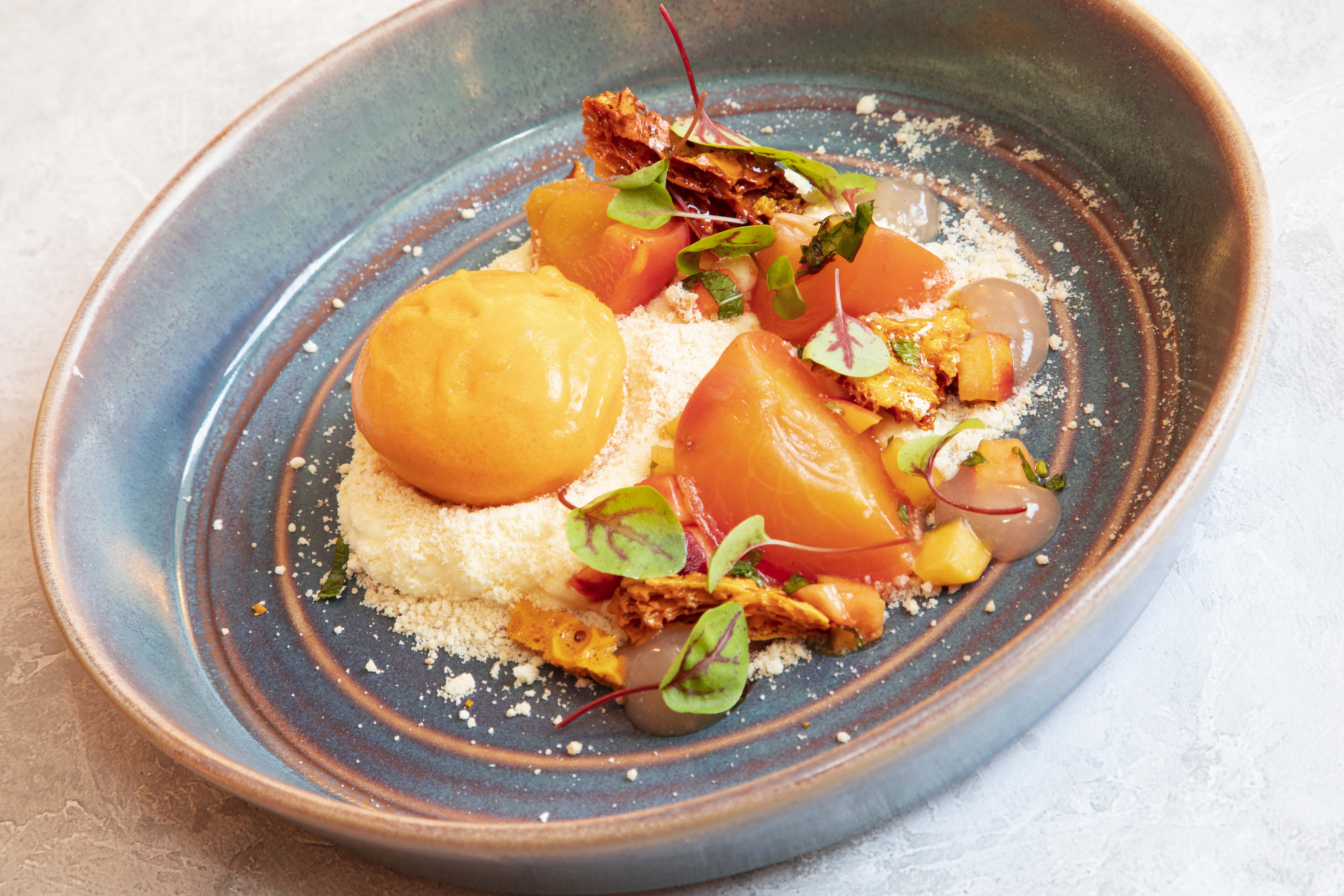 On The Menu
Starters
Crab with olive oil, feuille de brick with pea and red onion, £12.
Wood pigeon with artichoke, damson, tomato and chicory, £10.
Chicken with raisin, cauliflower, curry and oat cracker, £8.
Beetroot with citrus, fig, kohlrabi and seed cracker, £7.
Main Courses
Venison with butternut squash potato terrine, beetroot grape and kale, £28.
Lamb with cherry, sausage, pearl barley and onion, £27.
Cod with butterbean, samphire, mussel, spinach and beurre blanc, £24.
Pork with leek, new potato, blackberry and apple, £22.
Mushroom with potato, peanut, plum, soy and carrot, £18.
Desserts
Coffee cake, chocolate mousse, blackberry and mascarpone, £8.
Peach with elderflower, sea buckthorn, honey and mint, £8.
NB: Featured dishes are subject to change.