It's a struggle to suggest a village with more community spirit than Tealby. Equidistant to Market Rasen, Wragby, Caistor and Louth, it's one of the prettiest and most sought-after villages in Lincolnshire, with a population determined to work together for mutual benefit…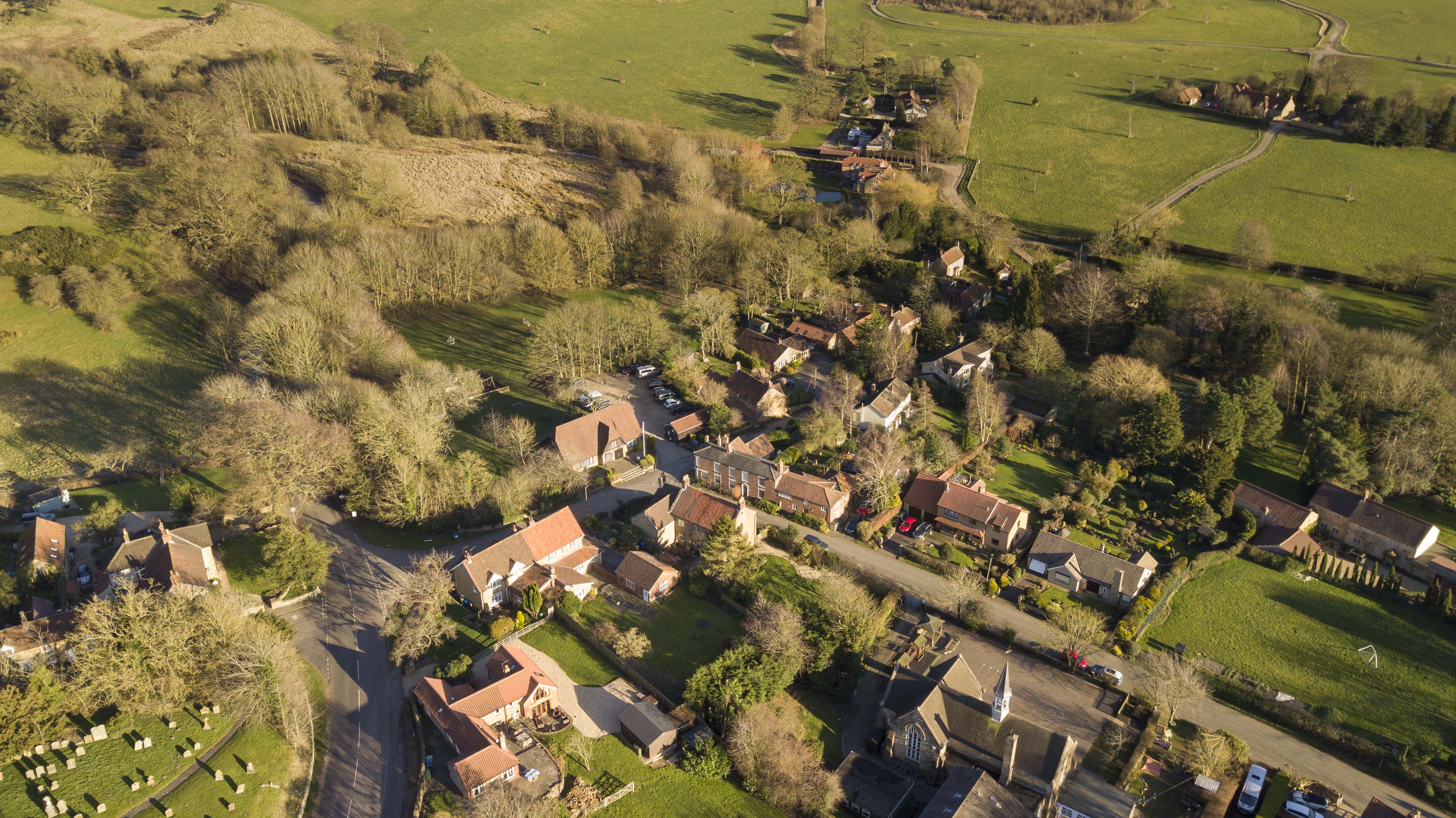 Back in 1976, Britain saw the first Inter City 125 high speed train come enter service, British car company Rover launch the SD1 and the first commercial flight for Concorde.
It wasn't all about speed, though. In little Tealby, located equidistant between Market Rasen, Louth, Caistor and Wragby,  John Hedley-Lewis officially opened the Viking Way, a 147 mile route of Viking thoroughfare which would eventually stretch from Barton upon Humber right down to Rutland Water, a new reservoir which had opened a year before, following five years of construction.
A walk along the Viking Way is still a leisurely way to enjoy rambling and cycling, and in addition to the obvious health benefits that brings, you'll also benefit from being able to spend a bit of time in one of Lincolnshire's most desirable villages.
With a population of about 500 people and around 260 homes, properties in the village command a premium when they come to the market. That's because Tealby has some of the prettiest scenery in the county and because of its very strong sense of community.
At one time there were several mills in the village – three corn mills, two paper mills, and a leather mill. Today, however, what Tealby lacks in mills it more than makes up for in community spirit.
"My wife Ginny and I came to the village seven years ago, having always admired the place," says Richard Askam. Richard is on the committee for both Tealby's village shop and its village hall.
"About three years ago the village shop was reinvented. At one point it was facing closure, but Tealby's not the sort of village to accept the loss of its shop, so instead, the community reinvented it. Today, wherever possible the shop supports other businesses and works with them to ensure that profit is ploughed back into the village."
"We all try to work together. For instance, the shop has to have the usual essentials – tea, coffee, milk and bread – but it also provides the opportunity for the village's baker, Rebecca Blackwood, to sell her own sourdough bread in the village, without having to have a dedicated shop. There's a local confectioner called Sarah Brown, too, who provides ready to bake croissants and pastries for a weekend breakfast treat. And we sell Tealby Gin, produced for us locally!"
"That means we can serve all of the locals with their essentials, but also champion local produce like Sturton venison and smoked salmon from Grimsby. We reckon that most of our products come from a maximum radius of about 40 miles."
"The shop sells takeaway coffees, with an agreement to leave The Vintage Tea Room opposite to provide seating, afternoon teas and cakes. The shop sells ice creams to children using the playground, too, and for every cone sold, it donates 50p to the Village Hall. We try to keep funds in the village and we try to utilise the skills we have in our community."
For instance, we've a really good graphic designer in the village, Adam Lee, who has created signage for the shop and village hall, as well as designing the village website and producing its quarterly magazine."
"He's really talented and gives the whole village a cohesive look, almost like its own brand."
"Recently we've refurbished the playing field to produce a really good children's play area and field, reinstating the zip wire. We've also been able to use the funds we've raised to refurbish the village hall. It's 90 years old in 2023, so in preparation for its anniversary we've been able to redecorate it, replace the heating system and refurbish its floor."
The village hall was donated to the village by the Tennyson D'Eyncourt family, who wanted to create a memorial to their two sons who gave their lives in the First World War.
Meanwhile, the village's thatched pub restaurant, The King's Head, dates back to 1367 and has recently been taken over by Jayne and David Robinson.
Due to close for a couple of days as Pride goes to press, it'll reopen with a fresh look and a menu of quality pub restaurant favourites. With whitewashed walls, a thatched roof and a pretty beer garden, it's the perfect place to take in the beauty of Tealby.
And if you're keen to work up an appetite beforehand, The Rambler's Church may be in Walesby – the adjacent village – but it's worth the trip to enjoy the place, which is also known as All Saint's Church.
Carrying a Grade I listing and dating back to the 12th century, it's a sight to behold, and its position overlooking panoramic vistas of undulating Wolds countryside is a true treat… much like a visit to Tealby!