Life in the North Kesteven village of Navenby is simply perfect. But don't take our word for it! Mrs Hilda Smith, was a veteran resident of Navenby until she left her perfectly preserved cottage to the village in 1995. It's now one of the most diminutive visitor attractions in Lincolnshire…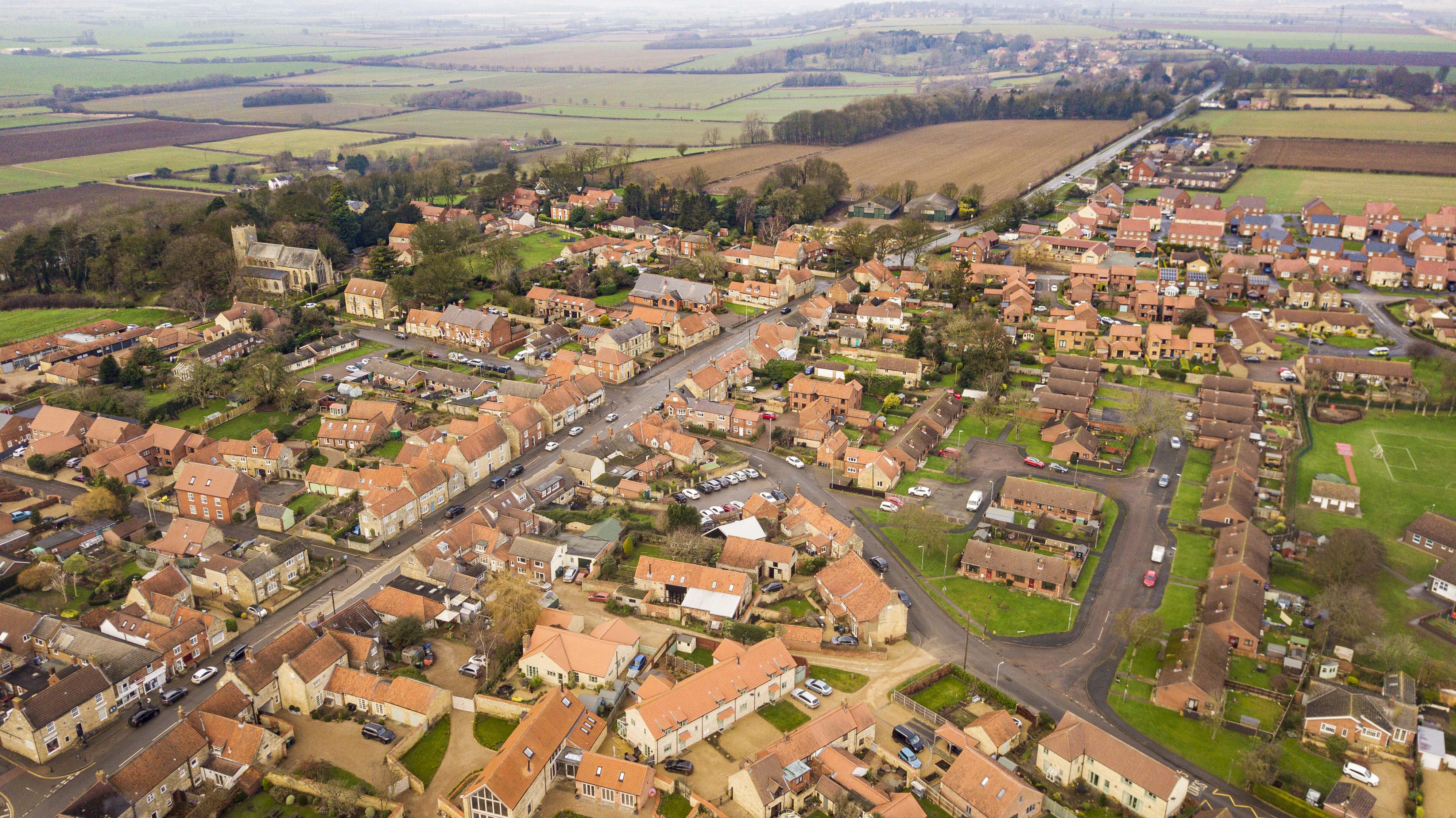 It's good to have friends, and in Navenby, you'll soon find one. Hilda Smith certainly did, having lived in the village, equidistant between Lincoln and Sleaford, throughout her life. Navenby is in North Kesteven, home to about 2,500 people, and it's located between Wellingore and Boothby Graffoe, just off the  A15 and on the Viking Way. The village is mentioned in the Domesday Book and was a market town until the 19th century.
More recently, in the 1830s, a small red-brick cottage was built, and in 1922, Hilda Smith purchased that cottage – Craven Cottage – for just £75 before leaving Navenby briefly to care for her ailing mother, returning to the village and purchasing the cottage for a second time in 1937, this time for £95.
Hilda remained in the property and was much beloved by her fellow villagers. She married Joseph Smith in 1956, and lived in the cottage until her 102nd birthday in 1995.
Thereafter the cottage was saved by the local community and opened as a museum. Mrs Smith shunned unnecessary conveniences, like automatic washing machines and cookers, preferring her dolly tub and a range.
She failed to see the point of plumbed water or an indoor loo, although she was convinced by the merits of electricity, not least to enjoy her wireless, and later a TV too.
Following restoration, Mrs Smith's Cottage reopened to villagers in 2017 and today, artist in residence Nicki Jarvis is working on a friendship chair for the parlour.
The cottage is today a living museum, telling the story of life in a simpler, slower time.
Mrs Smith was a meticulous diarist and together with the largely unmodernised nature of the cottage, the place serves as a fascinating source of social history.
The village's requited affection for Mrs Smith is typical of a village with a strong community spirit. Take a walk along Navenby's 'high street,' Grantham Road, and you'll encounter many places to enjoy a drink or a meal, from Macy's Brasserie, to The King's Head, which dates back to the mid-18th century, but is throughly modern in terms of its provision of food and does a rather good Sunday lunch.
Elsewhere in the village is Welbourne Bakery, wine shop and deli, now run by three generations of bakers and one of the oldest remaining bakeries in Lincolnshire, specialising in artisan bread and, of course, plum loaf.
Other highlights? A visit to Navenby's Antiques Centre is a must, and as Pride goes to press, owners Laura and Dean Conway, who have been running the business in Navenby since 2007, are due to appear on BBC One's Antiques Roadtrip.
Stop by, too, St Peter's Church, which dates back to the 13th century, and keep an eye on The Venue, which serves as the village's community centre and is also home to the Navenby and Skinnand Parish Council.