This month you can expect some dramatic trans-fur-mations as Lincolnshire actress Sheridan Smith fronts a new TV series dedicated to showing off the most magnificent makeovers for scruffy pups. Carefully curated canines strut their stuff in style on the show's catwalk… well, on the dogwalk, more accurately…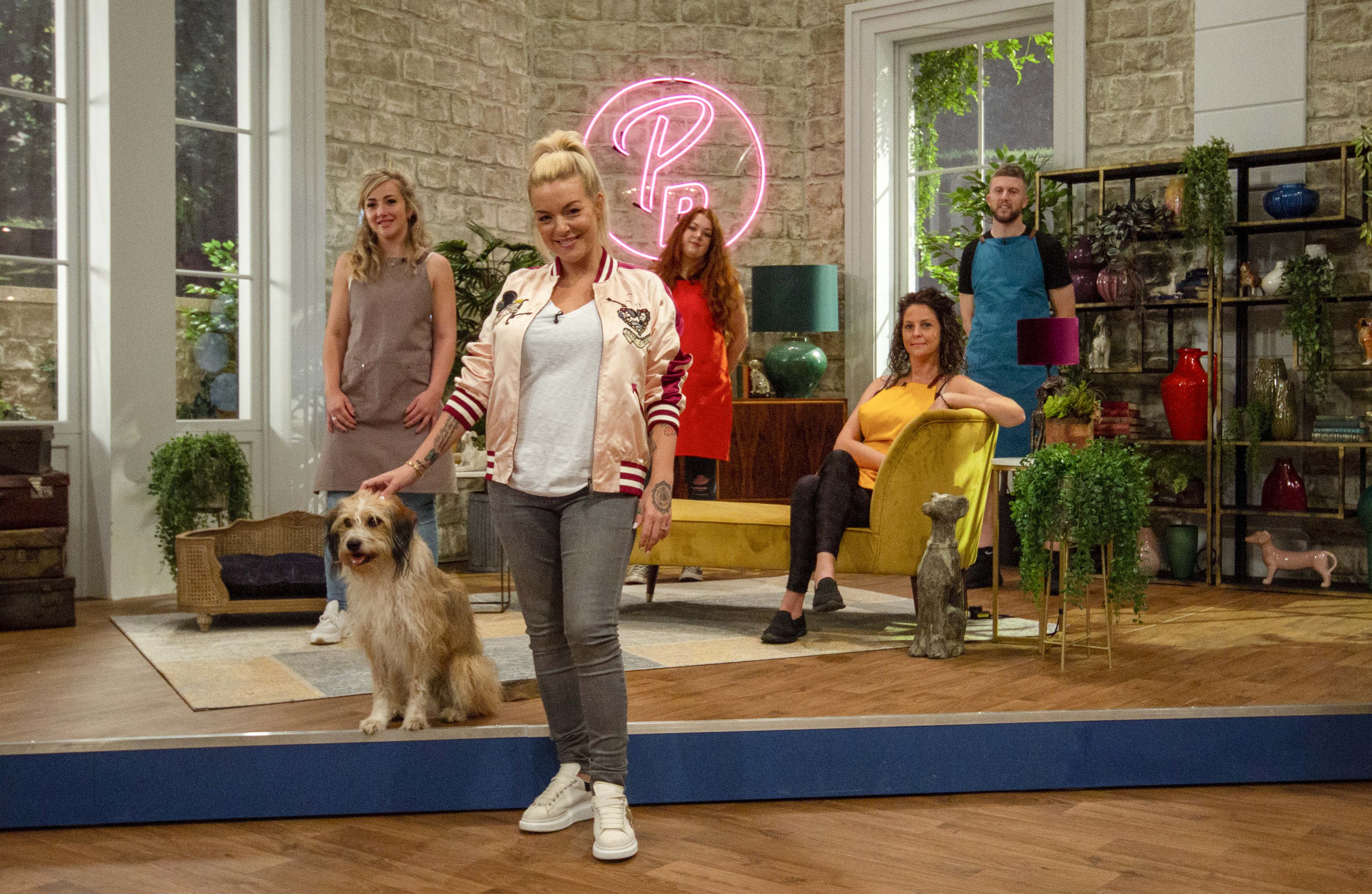 Sheridan Smith is Exceptional. With a CV that covers TV, radio, theatre and film. The actress, from Epworth, near Scunthorpe, has also released two albums and can barely move in her house for tripping over her awards… Classic BRIT; Laurence Oliver; Bafta; Emmy; TV Choice; National Television Awards.
There's one respect, though, in which Sheridan, who celebrates her 40th this summer, is rather more normal. Like the rest of us, she's a dog-lover. Over 25% of the UK population has a dog, according to the charity PDSA, with many more of us coveting a canine but being unable to commit because of our lifestyles. Undoubtedly, we're a nation of dog-lovers, from lippy terriers with too much bravado to sedate Labradors who won't leave your side, to spaniels with boundless energy.
In all shapes and sizes, dogs are incredible company, and they remain our best friends. Accordingly, the dog grooming market has boomed. Things are a bit more sophisticated these days, and have moved on significantly from when I hosed down my thick-as-mince Boxer dog, who used to find dead birds or cow pats to roll in during a country dog walk.
These days a cursory glance at one groomer and you'll see dog shampoos with eucalyptus and lemongrass; dog nose and paw balm; herbal ear cleaner and the obligatory dog cologne (Issey M'Yappie was my favourite pun during a brief search). It's a far cry from the Fairy liquid and outside rinse-down treatment my foul-smelling Boxer received, and it's this keenness that forms the basis of Sheridan's new show, Pooch Perfect, which airs as Pride goes to press, an eight-part series with each programme 60 minutes in duration.
"We're finely tuned to the needs of our four-legged furry friends," says Sheridan, who has six dogs at home. "From winter coats to car seats, doggy daycare to dietary needs, we all prioritise our pets' care, comfort and wellbeing. As a result, the dog-grooming industry is booming, so man's (and woman's) best friend has never been so well pampered."
The TV executives at Seven Studios UK thought it'd be a great idea for find the UK's best dog groomer, and when Sheridan was approached to front the show, it proved too tempting a proposition to resist.
"Pooch Perfect will feature ten pairs of professional dog stylists from around the country, taking part in a series of themed challenges to create epic transformations of beloved pets, as they compete to be crowned the UK's Top Dog Stylist," she says. "Each week, the teams will reveal their creations on The Dogwalk, where the judges will deliberate over the week's canine contenders, and their owners are given the chance to see their newly transformed dogs for the first time."
Alongside breath-taking reveals, celebrity guest judges and the cutest cast of canines, the doggy stars will be in seventh heaven in the show's specially built 'Pooch Palace' designed to cater for their every need. Pooch Perfect is packed with heart and joy, warm and funny for the whole family, leaving viewers begging for more.
"As well as amazing 'trans-fur-mations', the show will also be packed full of useful information for dog lovers and owners, delivering top tips on responsible ownership, fun facts about dog breeds and a guide to at-home pooch pampering techniques."
Sheridan began her career after attending South Axholme Comprehensive School and John Leggott College, also studying dance at the Joyce Mason School of Dancing in Scunthorpe. Eschewing formal study at a drama school she instead joined the National Youth Music Theatre.
The actress is most often seen on our TV, though. Typically, Sheridan portrays an avowedly working class young girl, from Emma in the Royle Family; Janet in Two Pints of Lager and a Packet of Crisps; and Rudi – Smithy's younger sister – in Gavin & Stacey. That's not to say, though, that Sheridan's range is limited.
Sheridan has also performed on stage in Shakespeare's A Midsummer Night's Dream at the Nöel Coward and has worked at the London Palladium narrating Joseph & The Amazing Technicolour Dreamcoat.
In 2018 Sheridan was nominated as Female Artist of the Year and for an Album of the Year award by radio's Classic FM for her eponymous album. That year she also released an album of Northern Soul standards.
Sheridan is also known for her portrayal of Cilla Black in the 2014 mini-series of the Liverpudlian singer, and also portrayed cancer patient Lisa Lynch in 2015.
Away from work, Sheridan also has a son Billy, who is now eight months old, and partner Jamie Horn. Sheridan has spoken openly about her experiences with anxiety and the pressure of being in the industry and how her strength – and her family, including her animals – have helped her to overcome the intensity of being in the modern media.
"To combine my love of dogs with a brand-new job presenting for the BBC was a match made in heaven! Everyone who knows me will understand that animals – and especially dogs – are very special to me."
"I live at home with six dogs, so presenting a show dedicated to our four-legged best friends didn't take much consideration! I'm used to being on set with lots of actors, this time I can't wait to hang out all day with dozens of dogs. It's my dream job!"
Find Out More: Pooch Perfect is due to begin on BBC One from Thursday 7th January at 8pm, please note that TV schedules remain subject to change. See www.sheridansmith.org for more.