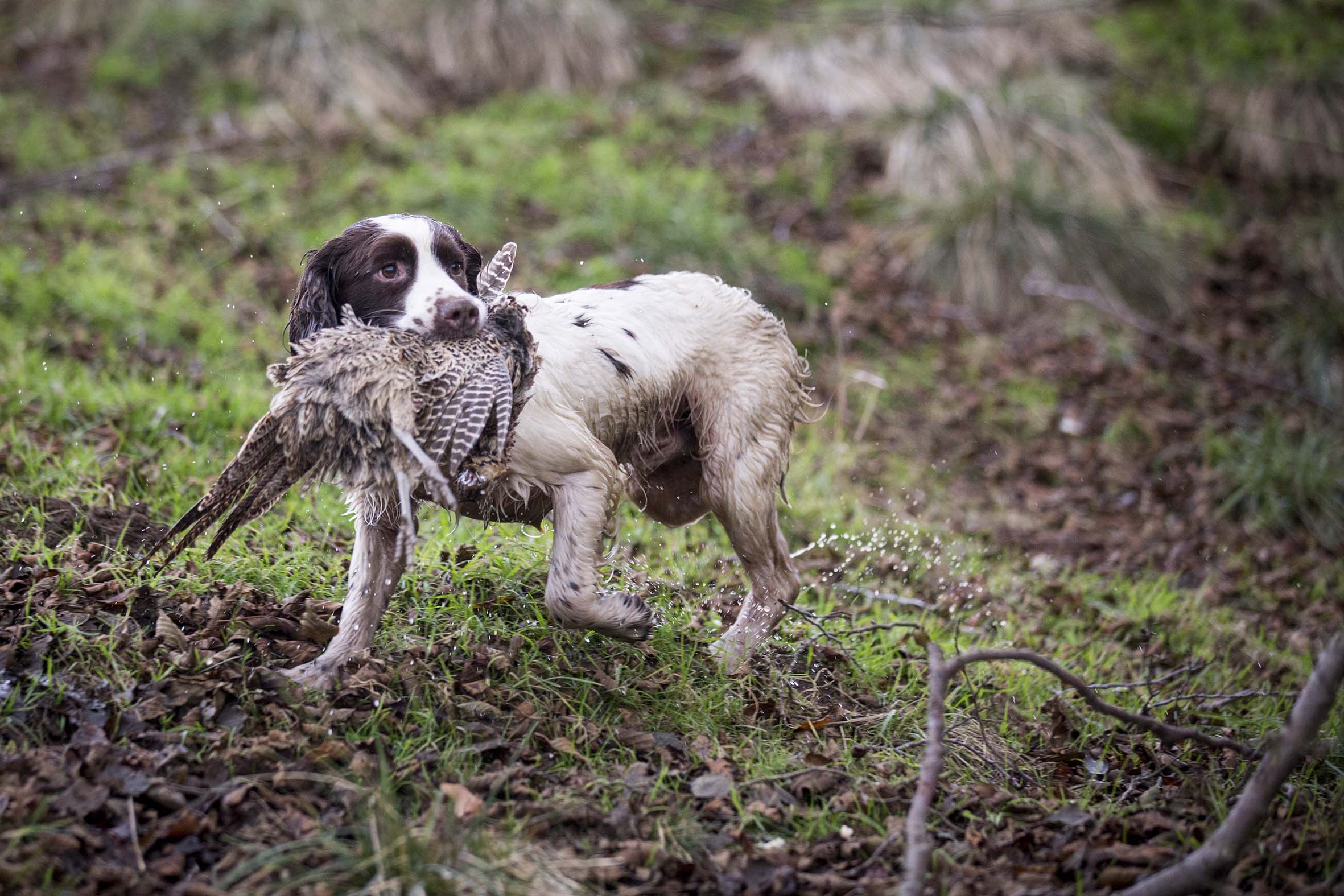 The shooting season is upon us, here's how you can get involved from picking up a shotgun for the first time, to booking a day at one of this area's finest shoots…
Perhaps you're part of the shooting community, perhaps you're not, either way, you can't ignore the fact that from September through to February it is rather exciting to see local pub's car parks jam packed full of Land Rovers (other 4x4s are available), men and women unabashedly in plus-fours, socks pulled up to the top of their shins and shirt sleeves rolled up to their elbows. If the fellows have had a good day, you can be assured that the pub will have similar positive vibes to those after a successful rugby match, beer and wine will be flowing and conversation will be all about the day; "Didn't the birds fly well!"
Before you start feeling left out, now is the time to get yourself involved. The shooting industry is extremely welcoming to all communities, ages, and unlike many sports, you don't have to be particularly athletic to join in. Shooting is also gaining in popularity with the ladies. The Field recently reported that women shots have increased from 1,000 to 12,000 in recent years, the remarkable growth in popularity of driven shooting has brought jobs and investment into the countryside, including into many areas where there are few opportunities for the rural economy to diversify from traditional farming businesses. We're in an area where tuition and seriously good kit is at our fingertips. We are also surrounded by beautiful countryside that is managed by gamekeepers for the soul purpose of a great day shooting.
If you have trouble accepting that shooting game is a 'sport', consider that every year, this country shoots around 25 million game birds. It seems like a staggering amount until you realise that the UK poultry industry slaughters 82 million a month, many of which will have never set foot in woodland as wild game has.
To begin, you will feel more comfortable having some lessons on clays rather than live game. That way, you can get your eye in and have more confidence on the day. However, you don't have to shoot to take part.
For lessons on the clays, there are several places to go in this area including Wittering Grange, Welland Valley Gun Club, Kibworth Shooting Ground, Grimsthorpe Estate Shooting Ground or if you want an instructor who is verging on famous for their success and experience, you can go to Holland & Holland in Middlesex.
At this stage, you don't need a shotgun certificate and it's a good idea not to rush into anything until you're sure you enjoy it. Not only will lessons teach you how to shoot, but the instructors will make sure you understand everything to do with gun safety. It's vital information that you must abide my at all times to keep yourself and others safe.
If after your first go you're enjoying it, start the application for your shotgun certificate as it can take some time to process. You'll need to visit the Countryside Alliance website and fill in an Application for the Grand or Renewal of a Firearm and/or Shotgun certificate. While you're on their website, read through the Code of Good Shooting Practise and take it all in. Once your Shotgun Certificate has processed, you can visit your local gunsmiths and find a gun that fits your form. Everyone is different and a shotgun is a very personal piece of equipment. Now all you need is cartridges, a hip-flask and some trendy new tweed plus-fours!
You'll find that driven game shooting is not only a formal, social occasion; it's also fantastic sport, the more you get into it, the more you'll know. You may either be invited by word of mouth to a local shoot or you'll have to do some research and book into one, but once you get out there and meet people you'll find that things just open up. At the start of the day's shooting, each gun will draw their peg number. Make sure you don't forget yours! The peg system is used so nobody gets the best position all the time.
At the end of every drive each gun will move up, a couple of peg positions. This makes the day fair and means everyone gets to shoot in the centre, and at the edges, of the line. You might find you're in the hot-spot on most drives, or you might be out of the shooting all day – but that's the classic "luck of the draw!"
So this season we say throw yourself into it. Buy some game to try at home, cook some pheasant goujons, book a day's shooting, wear your most flattering tweed and support the British countryside for all it's worth.
Join The Best: Top Shooting Days…
Eagle Hall Shoot: Centred around the Hamlet of Eagle Hall, this shoot covers an area of 3,800 acres split into 30 separate drives. It includes 250 acres of mature traditional English woodlands, spinneys and game cover crops. The varied topography allows them to show challenging and testing sport to all abilities. Days available from mid-September for full teams of eight to ten guns. Full hospitality is included, and prices start from £30 a bird.
For details see www.eaglehallshoot.co.uk or call Shoot Manager Wayne on 01522 778760.
Hallgarth Shoot: Located near Horncastle and the picturesque hills of the Lincolnshire Wolds, Hallgarth shoot is newly-established and has 80 acres of strategically placed cover crops. They can can cater for individual guns or full teams of eight or nine, shooting 100 to 300 bird days. At Hallgarth you'll find classic French partridge, pheasant and mallard. The shoot, although highly professional has a relaxed and informal atmosphere with a focus on producing a thoroughly enjoyable days sport.
Visit www.hallgarthshoot.co.uk for more info.
Worlaby Shoot: Worlaby is set in the heart of the Lincolnshire Wolds Area of Outstanding Natural Beauty. The rolling landscape lends itself to presenting some of the most challenging birds driven from over 180 acre of cover crops to test the most experienced guns. Days can be tailored to match the requirements of each team and individual pegs are also available. Morning coffee and lunch is taken at the Estates chapel, and elevenses are generally taken in the field. Meals can be catered for any dietary requirements.
Please visit www.worlabyshoot.co.uk or call Jamie Horner on 07812 241864.