Outdoors
The New Ineos Grenadier at Chandlers
This month we're enjoying a special preview of the forthcoming Ineos Grenadier off-roader with Lincolnshire's exclusive agent, Chandlers!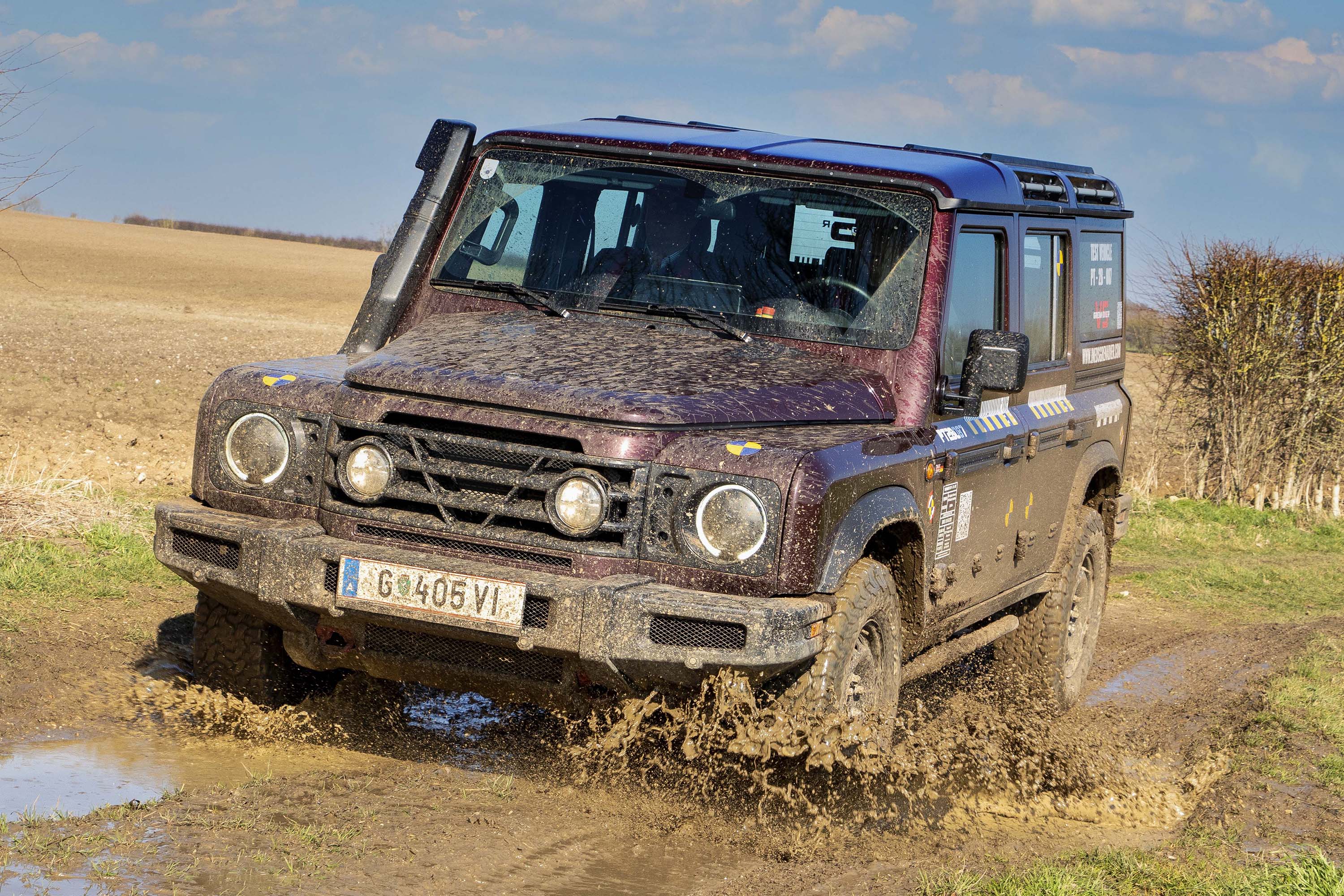 There are rare and expensive cars: supercars, classic cars, hand-built cars, Rolls Royces and so on. But this car isn't just expensive, it's priceless. That's because it's a pre-production prototype Ineos Grenadier. So we have to be really careful.
Unfortunately… because I really, really wanted to unleash off-road hell in the thing, as it's clearly been designed for grown-ups – farmers, utility companies, landowners and those who need a professional off-road vehicle – or for people like me, who never actually grew up at all.
When it reaches one of just 23 agents – including Lincolnshire's Chandlers – this summer the Grenadier will start from about £49,000, rising to about £59,000. This is an exclusive preview of the vehicle, right here in Lincolnshire, piloted by professional vehicle tester (and former rally driver) David Axford.
David's job is to take prototypes and deliver his professional verdict on them to manufacturers as a sort of expert opinion. He also takes investors, motoring journalists and other car industry VIPs on test drives prior to a vehicle's launch. He's worked with Rolls Royce, Maybach and other big names in motoring for their pre-launch prototypes, and today he's in Lincolnshire showing off the Grenadier ahead of its launch.
Exact specifications and prices are due to be finalised pre-launch as Pride goes to press. But that hasn't stopped a significant number of customers already marching into Chandlers' Belton and Horncastle dealerships keen to put down £450 reservation fees prior to £2,500 deposits on a car they were yet to see in the flesh and yet to have exact specifications for… not to mention this being a vehicle which is a brand new model from a brand new company.
The day was, for Chandlers' Ineos customers and for other potential customers, the first opportunity to see the car in real life, but even they weren't allowed behind the wheel (because, priceless prototype…) so like me, they were limited to just a chauffeur-driven experience across a local country estate.
Don't be fooled by the foreign numberplates Don't be fooled by the foreign numberplates and left-hand drive: we're in Lincolnshire, on the Scrivelsby Estate, kindly offered to Chandlers for the day so we could create a little off-road test track. Chandlers were very grateful for the use of the estate and so didn't want to upset anyone, ruining any chance of future use, by letting people like me drive riotously off road.
David is also keen to keep his job and not write off a priceless vehicle, so frustratingly progress in the vehicle was all very professional and steady. Which is a shame, because the Grenadier is a beast, a monster, a phenomenal piece of kit and to our mind, with someone less responsible in the driver's seat (me), it could happily have yomped across fields, farmland, up and down inclines, wading and rock-crawling at speed… all whilst chuckling at its wheel-spinning would-be competitors. It's a beast and I'll wager it'd be a great deal of fun in the wrong hands (again, me).
Right, the whole prototype thing. There are just two drivable Ineos Grenadiers in the UK, and when designing a car, manufacturers create a series of prototypes. A '1B' prototype is an early design, ostensibly for testing mechanicals, often without interiors or final exterior body panels. Next comes a '2B' prototype, which is what our vehicle is.
Aside from a few tweaks inside and out, these are finalised in terms of their appearance, but often with dummy materials which don't reflect the fit and finish of the final production version. After the '2B' prototype comes a series of pre-production models (known as PTO 1/2/3, 'production try out' versions), which firm-up materials and then see all of the bells and whistles fitted.
The very final ones among these will be used for official crash test certification, they'll go to motoring journalists and will then be used for a car's launch. They're also used to iron out manufacturing kinks before proper production begins.
The stationary car, back in Chandlers' dealership, isn't allowed to be driven but the car at our proving ground though uses the final engine and gearbox – albeit with a little tuning and tweaking still to be done – although the dash is a fake, some of the buttons don't work yet and quite a few of the systems aren't connected.
There are a couple of big emergency-stop plunger-style buttons on the dashboard. Needless to say they won't make it into production. It's a shame, as they add a nice sense of drama…
There's also label-printed stickers across the cabin warning that the prototype car has non-functioning ABS, airbags, and the central screen hasn't been calibrated.
Right, elephant in the room. The Ineos Grenadier looks like a Defender. There's no point denying it. But it's not a continuation model or pastiche. This is an all-new car, built from the ground up.
Jim Ratcliffe is one of Britain's richest men, and he rather liked the old Defender. He was gutted when he heard of its demise and petitioned Land Rover to continue its manufacture. They refused and so Jim did the job himself, albeit with more than a little intervention from lawyers who were concerned about copyright and passing off.
Jim is a billionaire, but he's also very down to Earth and discussed his dream of building his own 21st century Defender with a chum over a pint in his favourite pub, The Grenadier, in London and that became the vehicle's namesake. The businessman has since taken over the old Smart Car factory in Hambach, which will be used for production, and this means that whilst the car will look like a Defender, it'll be engineered by the Germans. That bodes well, let's be honest.
From the outside, it's tricky to get away from its resemblance to a 110 Defender but in the flesh it's noticeably bigger and more chunky. Side rails allow you attach touring gear onto the car's flanks, there's a side-hinged tailgate with a smaller lighter offset door for the supermarket on the left, and a wider section to the right with the spare wheel on the back. The boot is also wide enough to swallow a standard Euro pallet for those who want to carry palletised items. This little nugget alone gives you an idea of how practical the car's designers have been when developing the Grenadier.
By 10am the car is landed up with mud. It's there on the proving ground all day, with about 15 subsequent test drives booked, so heaven knows what it'll look like at the end of the day. But the showroom car in silver looks fantastic, especially with its steel wheels.
Inside? Ineos has opted to fit Recaro seats which are considered the best in the business. David reckons he has a bad back, but can still get out of the Grenadier at the end of a long day off road without being in pain or feeling fatigued. To our mind they're supportive and comfy even if you're being jostled around. The rear seats are good too.
Space inside? Enormous. In the front there's a lovely upright windscreen just like in a Defender and a wide centre console, but happily the driving position is vastly improved with somewhere to park your elbows. It's perfect, really.
A centre screen features inclinometers, navigation, a very good, crystal clear reversing camera and the usual audio and Bluetooth. The dash, however, is inspired by aircraft design with chunky switchgear designed to be operated whilst wearing thick gloves. It's very practical but also quite dramatic, like you're operating a nuclear reactor or a fighter jet. There's an additional overhead bank of switches too, which feels like a novelty but actually has much more a practical purpose, providing easily accessible physical switches for whatever lights, winches or siren options you've fitted.
Material-wise, we're warned that the car remains a prototype, but actually the car feels brilliantly screwed together with practical materials and a pressure-washable floor. Hard-wearing upholstery is standard but you can also specify full leather. There's a sort of oxblood red option for a steering wheel and gear change but it looks a bit aftermarket; stick to the standard black.
Equipment like electric windows, climate control and heated front screen, plus navigation/audio are standard. Trialmaster and Fieldmaster trims add alloy wheels, heated seats and rear view camera. We also liked the flat, vinyl-lined boot – plenty of room there too, and it's nice and waterproof. Rear legroom is also really good, and as for headroom… well, you could happily wear a top hat in a Grenadier, it's very lofty! Optional alpine roofs are available too, to further brighten up an already airy cabin.
Because Ineos is making the car from scratch, its clean sheet design meant it could source and incorporate whatever mechanicals it wanted. And so, the company made a wishlist of the best components. Its two engines are both 3.0 six-cylinder 24v units sourced from BMW, the same as you'll find in a 5-Series or an X5 albeit fettled for off-road grunt. The car's gearbox is sourced from ZF; axles are from Carraro. From launch there will be one diesel, one petrol. We're in the petrol which is surprisingly silent and really refined. The diesel, we're told, isn't far off, and just has the torque edge for those intent on towing. There's coil springs, a two-speed transfer case, centre, rear and front locking diffs, permanent 4×4 plus a ladder-frame chassis and Bridgestone off-road tyres on steel wheels.
And… we're off. First a short trip to our proving ground on tarmac. The ride seemed really good until later on in the day when we tried to same schlep in someone's pick-up truck – with a much more unsettled outcome – only then did I realise just how damn good the Ineos is on-road.
For an off-roader, its on-road feel is surprisingly civilised, and it makes mincemeat of broken tarmac surfaces and potholes. David gives it the beans on a straight bit of tarmac and pickup is instant, with a lovely six-cylinder roar just building, under what he says was half-throttle.
And so the off-road course begins, starting with a section of Lincolnshire farm track in shade, with deep muddy puddles and wonky ruts. We then dive through a small stream and again, no fuss there – the Grenadier can wade through 800m depth of water – before we take a route around a couple of fields of Scrivelsby potatoes.
Some of the water-filled ruts we plunged into were really deep, and elsewhere it was typical muddy farmland, axle-twisting dips and wonkiness, ruts and water and mud, all torn up by heavy agricultural vehicles.
The Ineos handles everything beautifully, without any diffs being fiddled with or low-range gears being deployed. Its level of grip in full mud and on wet grass is nothing short of epic.
Approach angles are original Defender-esque and remarkably, we weren't jostled about in the cabin. I genuinely would put my neck on the line and say that there's nowhere a Lincolnshire farmer would be unable to go in the Grenadier; it feels like you'll never get stuck or let down.
Doubtless Land Rover's new Defender is a great car. But it's also heavily reliant on electronics and it's very plush and expensive. The new Defender is what the Discovery should have become and the Ineos is what Land Rover should have created as a direct replacement to the Defender. Meanwhile pick-up trucks like Ford's Ranger (the best-selling pick-up in the UK), Isuzu's D-Max, Toyota's Hilux and Nissan's Navara still prove a little lacking on-road. The Ineos Grenadier, however, is a vehicle that genuinely feels like it can handle both on-road and off-road life equally well, serving as a practical, well-reconciled workhorse.
Only 23 agents across the UK will sell the Ineos, and Chandlers is the only one in Lincolnshire. It's telling that they've chosen Chandlers as a partner with its agricultural provenance, eschewing the traditional franchised dealer model. Ineos has allocated 3,000 cars to the UK market each year made by its 2,000 factory workers liaising with 180 UK staff. First deliveries are expected in October, with a pick-up version to follow.
If customers are already putting down reservations without seeing the vehicles in person, wait until demonstrators arrive at Chandlers in late May… this thing will sell like hotcakes. It's absolutely epic, and peerless in its breadth of capability.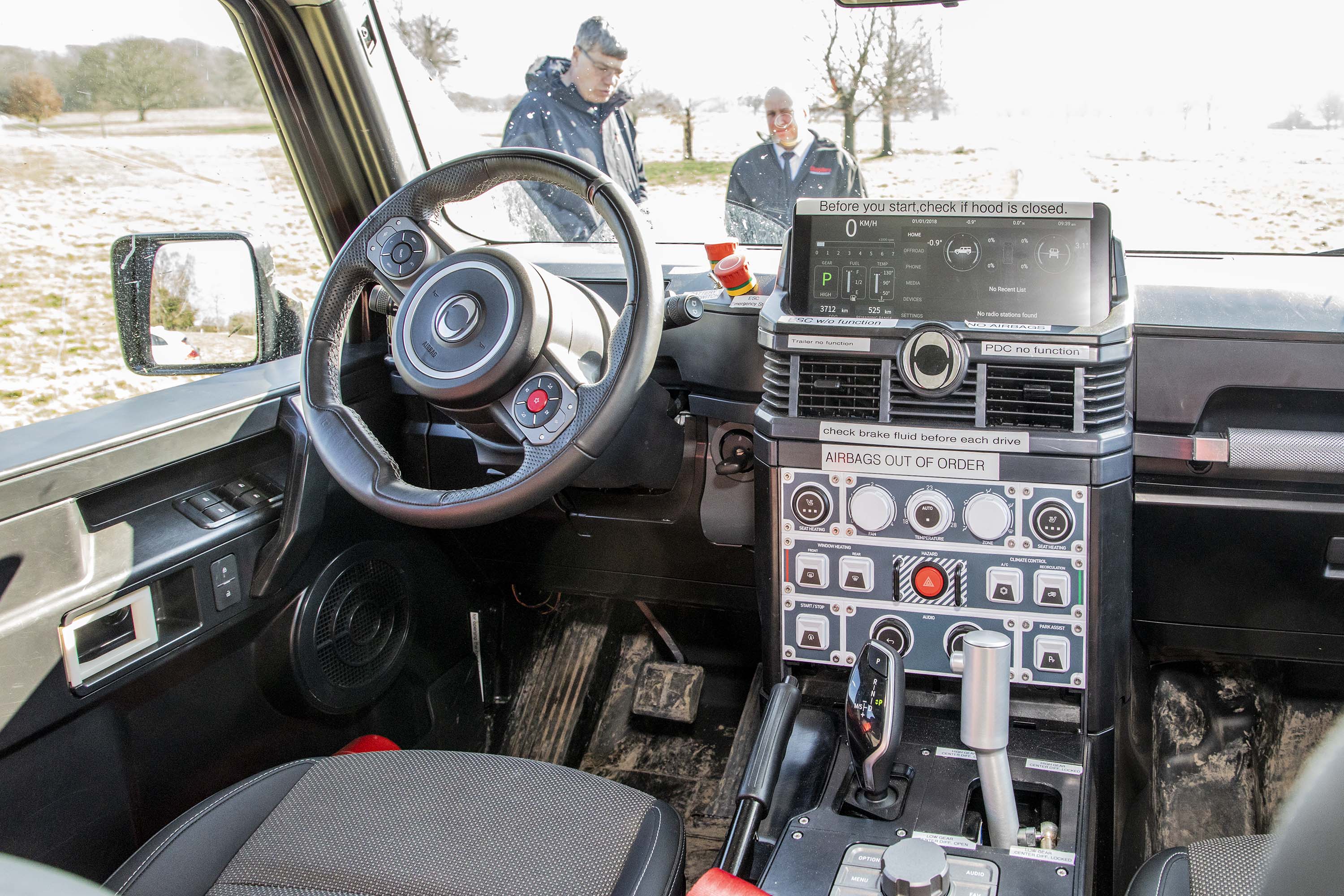 The Details: Ineos Grenadier
Price: From £49,000 (Utility Wagon); £52,000 (Station Wagon). Deliveries expected in October.
Powertrain: 3.0 six-cylinder BMW-sourced twin-turbo engine, diesel (245hp) or petrol (281hp). Eight-speed ZF gearbox, permanent all-wheel drive, low-range gears.
Equipment: Centre, rear and front locking diffs, steel wheels. Smooth pack adds heated seats, rear view camera, alloy wheels.
Find Out More: Ineos Grenadier will be sold through Chandlers in Belton and Horncastle, call 01476 590077 or 01507 527211 or see www.chandlers.co.uk.