A really pretty village pub restaurant serving great food, with a really friendly team! There are many reasons to recommend Ropsley's Green Man, home to Phil & Leanne Docherty, Head Chef Emma Vickers and the rest of the team…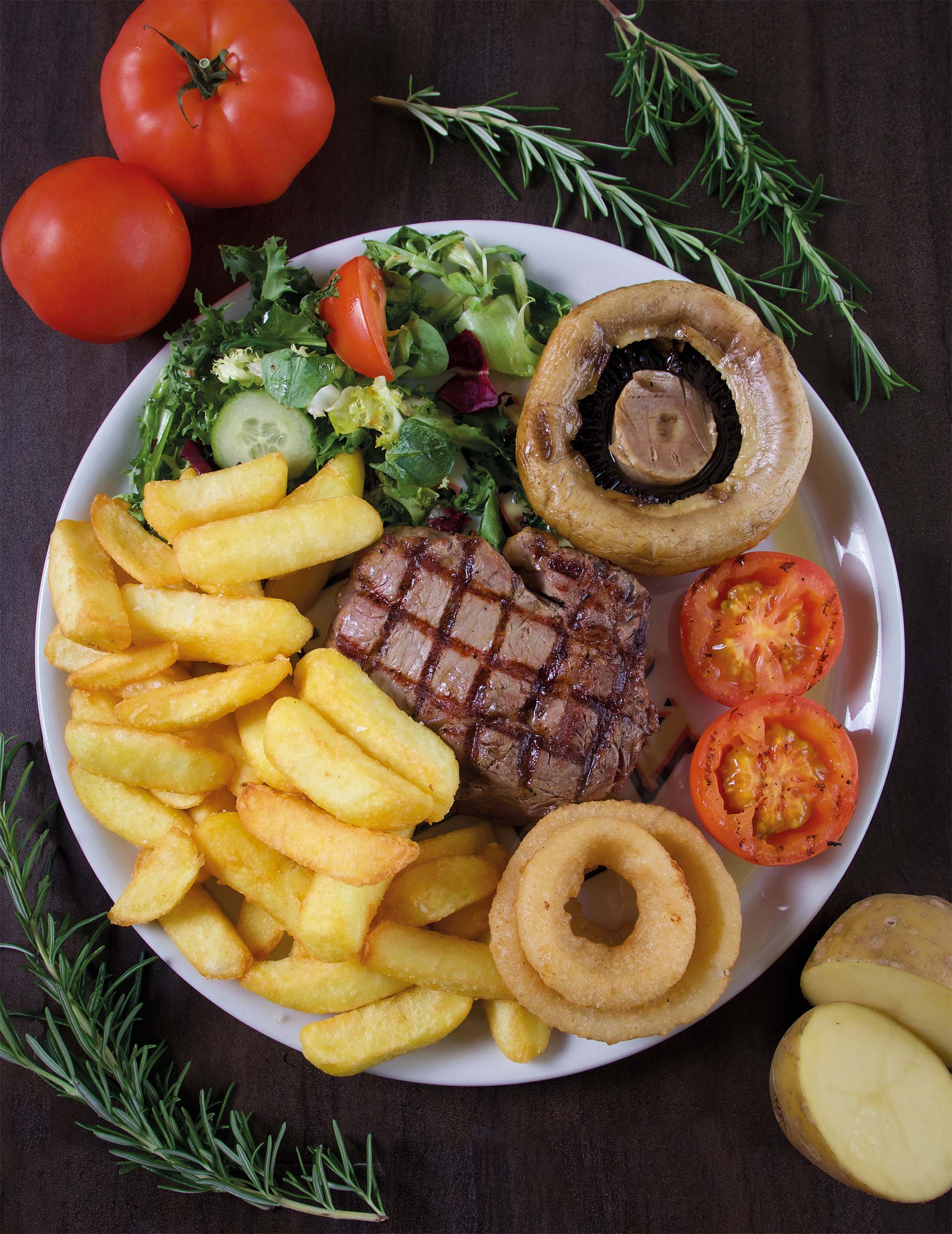 It's The Very Nature of first impressions that they matter a lot, even if they can occasionally deceive. Pull up outside The Green Man at Ropsley and you could be forgiven for thinking the place is small – perfectly formed definitely, but small nonetheless – or that it's predominantly a pub, not a place for dining. Neither of those preconceptions could be further from the truth: it's much larger than you expect, and it's an absolutely fabulous place to dine, certainly worth travelling to if you live in one of the village's surrounding market towns.
The place is definitely as pretty as first impressions and kerb appeal would lead you to believe. Dating back to 1684, half of the building has been a pub for as long as anyone can remember, but the other bits of the building were a coal merchant and an antiques dealer's premises in their past lives, before the whole lot was consolidated.
Even into the 21st century The Green Man was regarded as a drinker's pub, with another village pub (which has since closed), serving locals with food. However, the arrival of Phil & Leanne Docherty eight years ago has had a transformative effect on the place. They brought with them an ambition to continue to host locals and to provide a warm welcome but juxtaposed with the desire to create a really good restaurant that customers will travel to, from Grantham, Sleaford, Bourne, Stamford and Newark.
Their ambition in this respect was already satisfied but then, with the arrival of Head Chef Emma Vickers four or five years ago, The Green Man's reputation for destination dining has gone from strength to strength.
Step inside and you're immediately greeted by a little bar area with just two or three tables, a log burner and a specials board surrounded by twinkly lights.
Up a small flight of stairs though, there's a second dining room. And just off that, down another set of stairs, there's a third dining room with another log burner, another bar with pine tables, and rustic chairs cheerfully alternately painted in shades of powder blue, bright pink and lilac.
With its fairy lights over the beams and the low ceilings, the place looks so sweet during the day; but even more so in the evening. It's really romantic, with small intimate dining spaces, very cosy and relaxed, with dessert menus wrapped around wine bottles!
I'd also like to make special mention of the real flowers on the table; chrysanthemums and gyp in old gin bottles. Really lovely and so much nicer than horrid artificial flowers in some dining rooms: either do it properly, like The Green Man, or don't bother!
There's a total of 50 covers indoors, but venture outside and you'll also discover The Bottle Room, which is ostensibly an outdoor deck but with sides and a clear roof providing a little shelter from blazing sun, summer breezes, the odd shower or falling temperatures when the sun goes down. The place is nicely styled, sufficiently divided up to feel cosy and intimate, and it's just quirky enough to raise a smile.
Joining Emma in the kitchen is her daughter Faith who has taken on the role of pastry chef, baking speciality bread in house, making her own ice creams and sorbets and creating all of the restaurant's desserts. Sous chef Emily and Faith are cousins, and Emma's son Fin also works behind the bar. It's no wonder then, that the team seems more like an extended family than colleagues!
There's a single menu, served during both lunch and evening service, six days a week. It comprises a trio of sharing dishes, three starters, eight pub-inspired classic dishes, four burger options plus six grill options and seven variations of The Green Man's stone-baked pizza. It's a very well thought-out menu; comprehensive, but able to be produced efficiently by a busy team.
Ingredients are local too with Lincolnshire's Mel Ward, Boston Sausage and Peterborough Game providing meat and Moorcroft providing daily deliveries of fresh fish. Local community interest company Ropsley Market Garden provides regeneratively-farmed and sustainable fruit, veg and salad from just a mile or so down the road.
In The Green Man's garden is Cluckingham Palace, whose residents provide fresh eggs each day. And finally, Emma and the team also grow their own herbs and the pansies which are used as a garnish on desserts.
There's a decent wine menu plus pages of spirits each with gloriously naff titles (Very whisky business; Time flies when you're having Rum; Important GIN-formation) plus really good real ales including three local guest ales on draught, and local spirits or soft drinks from Grantham Gins, Louth's Pin Gin and Belvoir Fruit Farms.
One final note too, about the newly completed two-bedroom Cottage Upstairs above the pub. It's available as an AirBNB, and has been beautifully furnished by Leanne. Definitely worth a look.
Honestly, The Green Man is a proper feel-good pub restaurant that looks lovely, has a friendly and welcoming feel but importantly, provides absolutely brilliant food too.
There's a real sense that when Phil, Leanne, Emma and the team put their mind to something, only the best will do. The Green Man is a really smashing place, definitely worthy of recommendation and a first class pub restaurant in which to enjoy high summer dining, either indoors or al fresco.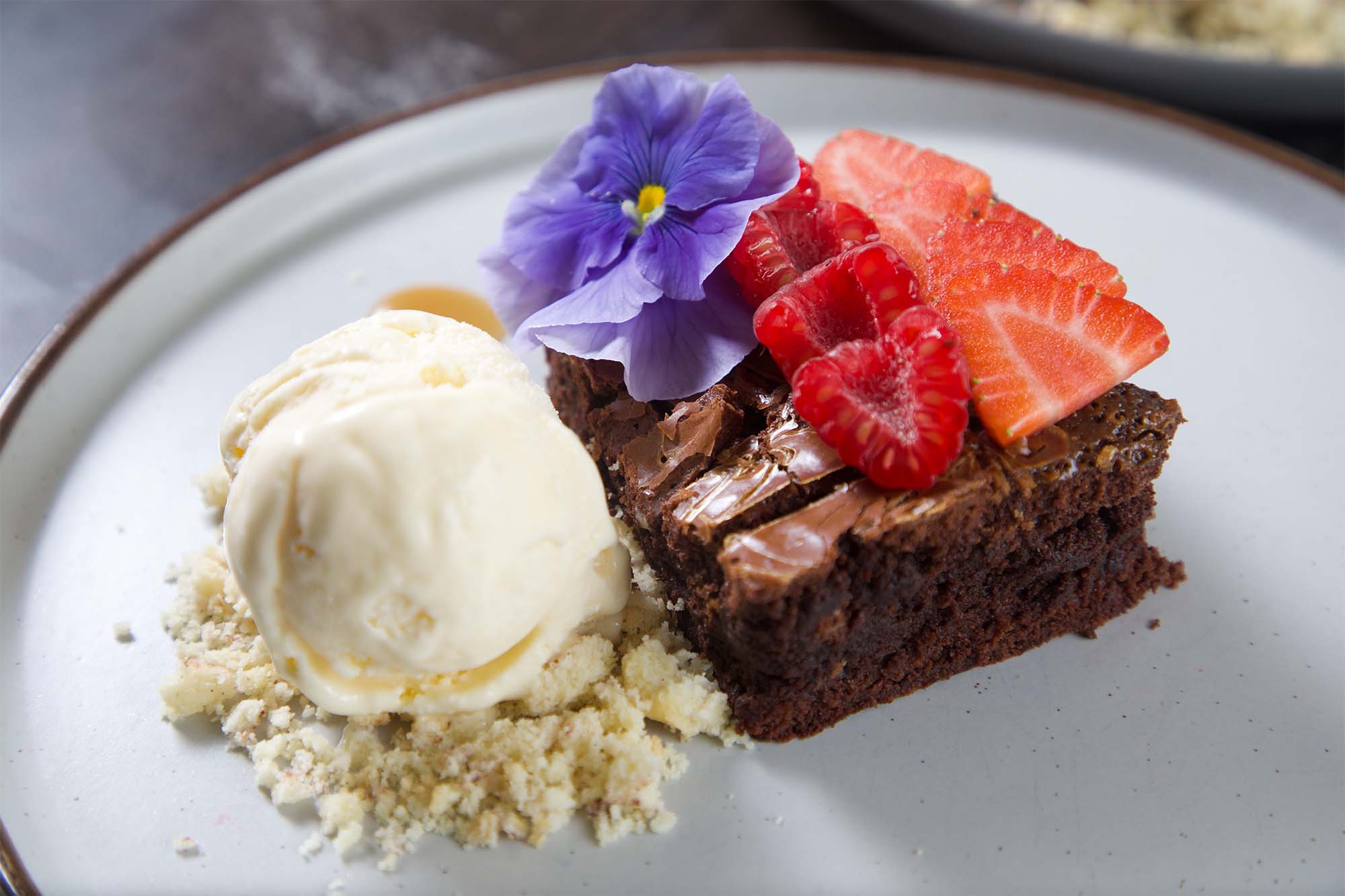 Dining Out at… The Green Man, Ropsley, Grantham
The Pitch: "The Green Man was awarded Pub of the Year by  CAMRA in 2017, 2019, 2020  and 2023. It dates back to 1684 and prides itself on a great range of home-cooked country dishes, superior steaks and fresh seafood."
Opening Times:  Open Tuesday to Sunday, from 11am-9pm.
The Green Man, High Street, Ropsley, Grantham NG33 4BE.
Call 01476 585897 or see www.the-green-man-ropsley.com