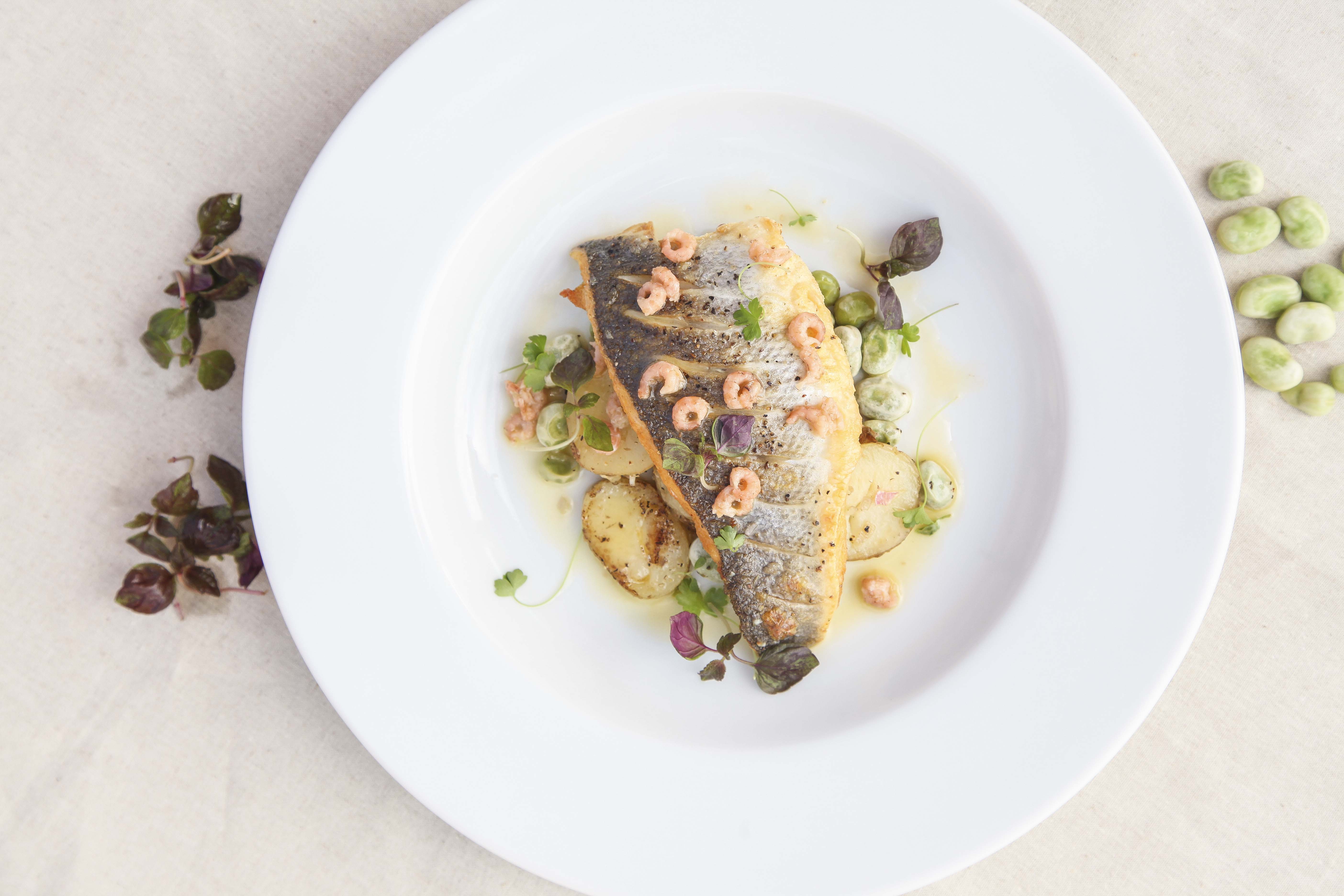 Pubs were an important part of British culture, and there would be four or five to every village. They still most definitely are, but now our pubs have had to adapt to offer a dining experience too. The Thatched Cottage in Sutterton has retained its past with a beautiful 17th century thatched front, but added a modern twist in its food provisions and its newly extended restaurant…
Quaint little pubs are often hard to come by these days. British pub culture is still prevalent, but not what it once was. In our opinion, there is a positive side to it; instead of several pubs in a village all offering beer and nothing much else, one pub offers a variety of drink and food too, competing with neighbouring village pubs as people have become more willing to travel for a good dining experience. The rarity of these little gems too ensure they're always a treat and a special place to visit.
I can guarantee that a travel to the Thatched Cottage in Sutterton is most assuredly worth the journey, if not for the food but for its beautiful uniqueness and history.
It's a 17th Century pub, Grade II listed and has maintained its traditional thatched roof and beamed ceilings inside. This is down to quite a bit of restoration and a dedicated family that were over the moon at their find.
"My father would always say 'one day, we'll own a pub,'" says Vicki Dillamore, manager of the Thatched Cottage. "It's just fantastic that, that dream has finally come true!"
Murray Chambers and his business partner Chris Dixon decided to buy The Thatched Cottage, hoping to turn it into the bucolic country location they had hoped for.
"We have had to do a lot of work to the place," says Vicki. "It definitely wouldn't have survived another winter, let's put it that way. We had to get the roof re-thatched and had to carry out a lot of restoration inside."
"We were happy with the size of the pub, but we wanted to extend the restaurant. We maintained the traditional country pub feel as best we could and as you go further into the extended part, it feels more modern but the extended part, it feels more modern but still keeping that traditional feel."
The family have big plans for the Thatched Cottage as it comes with a great amount of land behind it.
Part of this, they have dedicated to an outdoor seating area, but beyond that, there is to be a fishing lake, woodland walk and a 20-touring caravan park on the eight-acre site. There is a beautiful natural burial area too.
"It's about being able to offer so much more and bringing more and more people to the Thatched Cottage. With a caravan park, we can offer breakfast to tourists too."
Currently, the restaurant can cater for up to 120 people including the function room plus outdoor seating.
Vicki, although manager of the restaurant, works alongside the 15 members of staff as front of house, administration and even in the kitchen too. Sharon Ealham is bar manager.
"I'm originally a chef! I've completed a three-year catering course and qualified in front and back of house. I like to help out in the kitchen alongside our head and sous chefs Sean and Tom."
The Thatched Cottage has only been reopened since March, and Vicki says they've never not had a fully booked Friday and Saturday night.
"It's just so busy, and it's clear that there was plenty of space in this area for us to enter the market. I think the general look and feel of our restaurant and pub tends to attract a lot of people too, which is why we decided to name it for exactly what it is, as that's how they will remember us anyway. It's a really unique selling point we're quite proud of."
If you have any doubts about the food, rest assured it's superb. Vicki and her team of chefs know exactly what they're doing and what's important to local people.
"We use local producers where we can like Boston Sausage, M&H Butchers, Fresh Drop and Pilgrim Foods. All the food we make is fresh and homemade, so none of your typical frozen pub lasagne and desserts."
On our visit, we enjoyed two starters; the spiced belly pork with roasted hazelnuts and carrot purée, and a trio of pan-fried scallops with parsley purée, crispy Parma ham and edible flowers.
The attention to detail in these dishes alone was evident, and it's clear that the Thatched Cottage is aimed at people who want a real treat at the weekend or for a special occasion.
For the mains, we were served a seabass fillet with sautéed jersey royals, broad beans, beurre blanc and brown shrimp, and herb crusted lamb rump with potato terrine, peas a la francaise and salsa verde. It's clear the Thatched Cottage serves hearty pub meals with a professional twist and touch of class.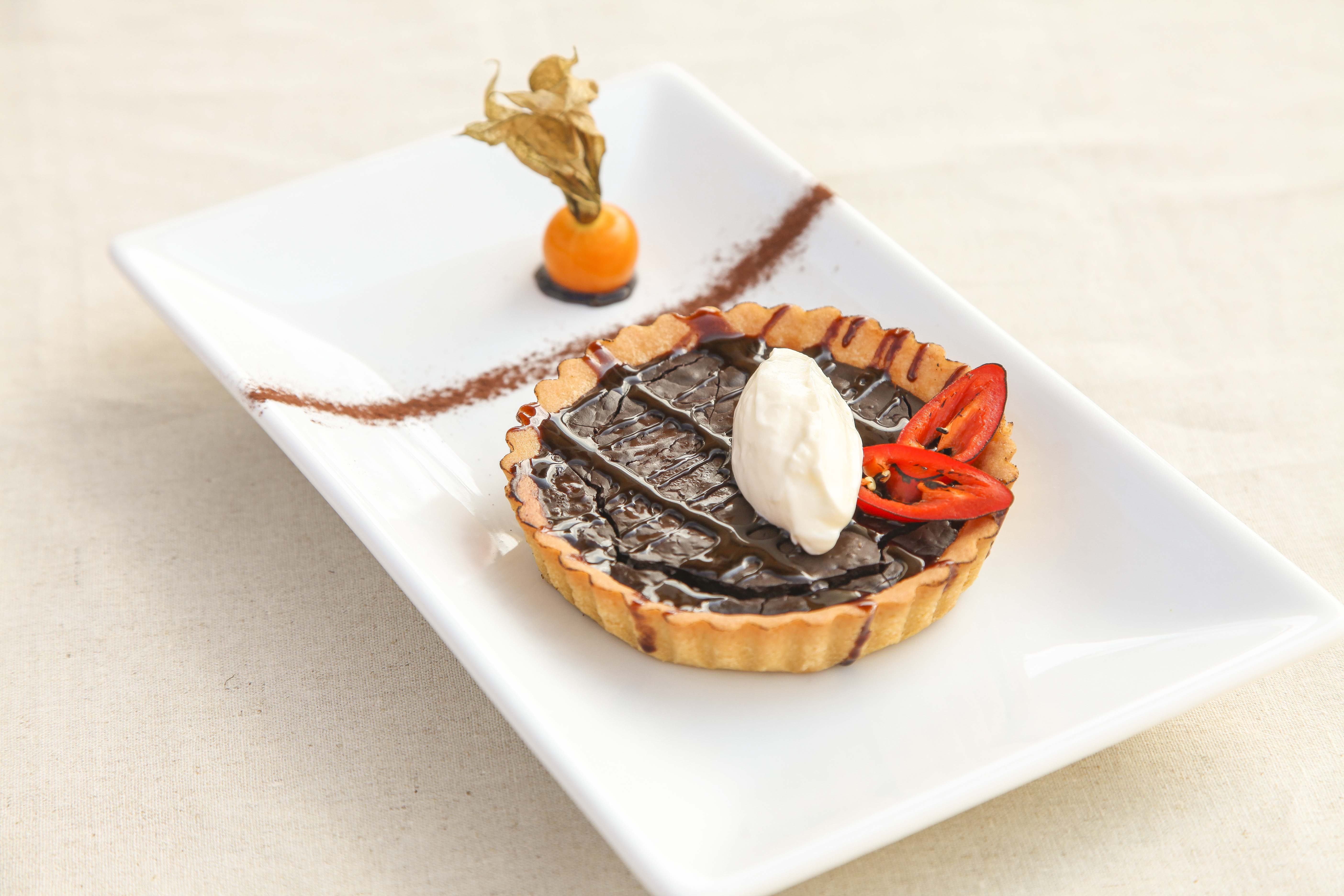 On the Menu…
Starters
Fried duck egg with asparagus and truffle, £6.
Trio of tomato; cherry tomato gazpacho, tomato concasse and baked parmesan tomato, £6.
Celeriac mousse with apple and celeriac remoulade and candied walnuts, £6.
Main Courses
Pork tenderloin wrapped in parma ham with charred baby leeks, black pudding croquette, with mustard and caper sauce, £19.
Warm duck breast salad with pickled and charred vegetables, honey and orange vinaigrette, £17.
Chicken supreme with chorizo and new potato tartlet and chicken veloute, £17.
Desserts
Banoffee tartlet, with caramelised bananas and banana ice cream, £6.
Chocolate and chilli tart with creme fraiche, £6.
Passion fruit parfait with poppy seed tuille and passion fruit sorbet, £6.
NB: Featured dishes are subject to change.
Open For Business…
Monday to Saturday: 12 noon – 2pm and 5pm – 9pm.
Sunday: 12 noon – 3pm and 5pm – 8pm.
For more information about the Thatched Cottage, call Vicki Dillamore on 01205 461006, visit them on Pools Lane, Sutterton, Boston PE20 2EZ, or visit the website www.thethatchedcottagerestaurant.co.uk.