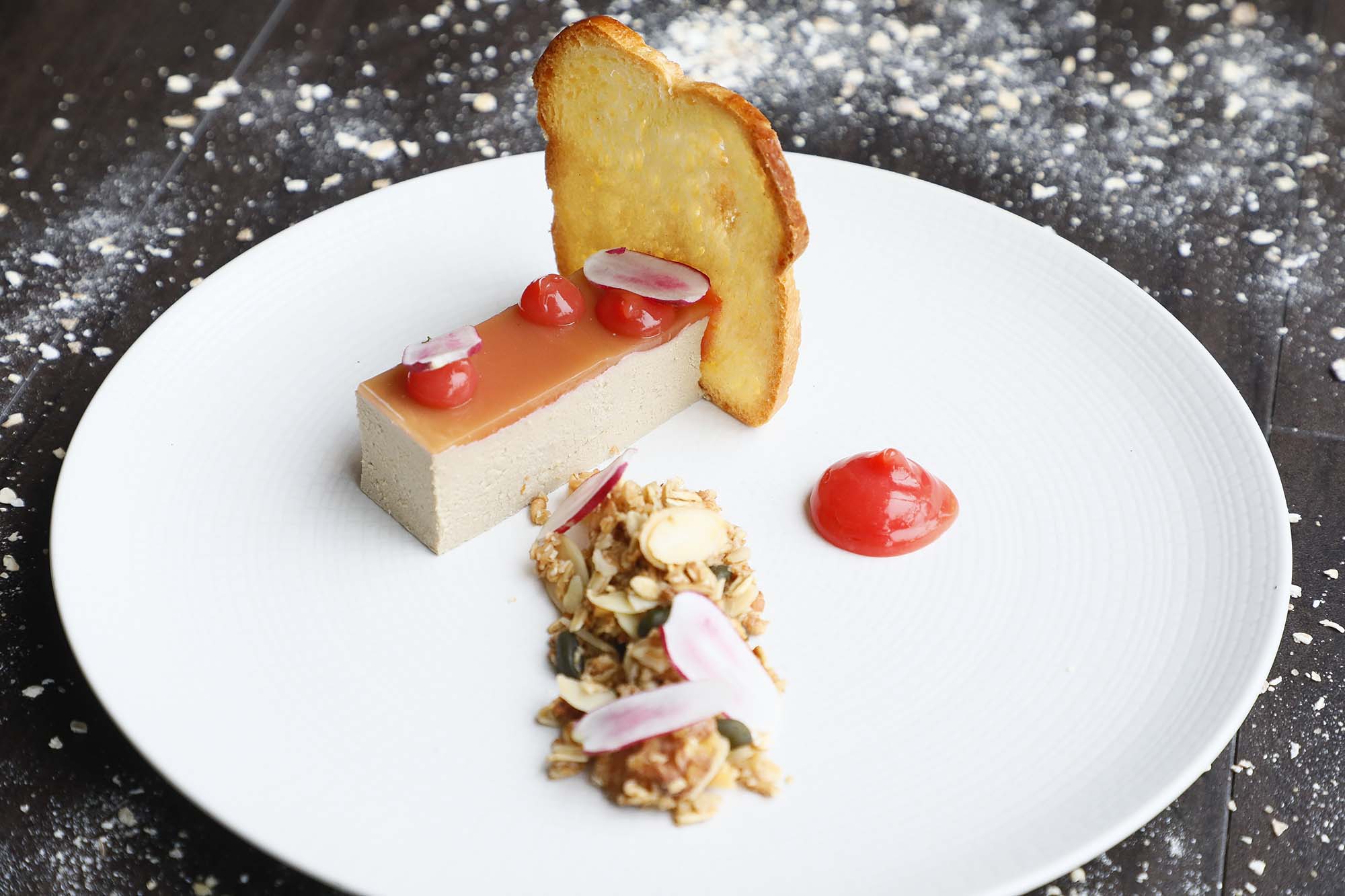 The arrival of a new chef at The Lincoln Hotel a year ago has lead to a huge improvement and increased popularity for the hotel's Green Room restaurant. Now General Manager Stephen Marriott wants to create a dining environment commensurate with the hotel's role as one of the city's best places to dine…
It's 1967 and in Don Maclean's American Pie, moss was growing fat on a rolling stone. The songwriter refers the fallow period in Bob Dylan's career. Dylan had given the world Blowin' In the Wind, The Times they are A-Changing, Mr Tambourine Man, Like a Rolling Stone, Subterranean Homesick Blues and Just Like a Woman.
He had gone electric at Newport. Toured Europe, come off his motorcycle moving to Woodstock and even married in secret. Then he just sort of… did nothing for a few years, presumably huffy at the reaction to his playing amplified music.
Lincoln meanwhile was proving very busy. The city was thriving on the back of our World Cup victory and on Beatlemania.
British cool was resonating and its resulting tourism boost meant more beds were needed for visitors, so the The Lincoln Hotel was created 52 years ago. It appeared protuberant next to the Cathedral, in its modernist style, but it looks considerably better than the Cathedral right now since with the latter is smothered in scaffolding as a new garden and visitors' centre is created and essential restoration works carried out, due for completion in 2023.
The hotel's Green Room restaurant was always good, but the arrival of new chef Billy Frost a year ago has plugged the place into an amp, and ensured it's got a fresh new sound.
Billy is a wonderful talent, a nice guy leading a band of five chefs with new menus, new dishes and even higher quality food.
More diners are realising it, and as a result, the Green Room is experiencing unprecedented popularity. That's why General Manager Stephen Marriott and owner Christopher Nevile are this month signing off a significant >> refurbishment to create an environment that's up to the same standard as the food Billy and his team produce.
Previously the hotel's refurbishment works have been limited to a superficial redecoration, but this time around efforts will be a little more involved.
A new dedicated hotel reception area will be moved to the rear lower ground floor and a fresh daytime area will be created in what is now the lounge and reception.
Currently The Green Room comprises two rooms with a bar between them and an overspill private dining room; when it's redesigned in early Autumn, the restaurant will be completely reconfigured with a plush new look; sort of luxe-botanical. We've seen the plans and moodboards… it'll look very smart!
Dining takes place during evening service for now with an à la carte menu offering a choice of seven starters, nine mains and six desserts. There are five nibbly options, four side dishes and there's a Lincolnshire cheese board too.
Billy now makes the hotel's bread in-house, along with all the sauces, ice creams & sorbets, patisserie, scones and so on for the hotel's popular afternoon teas. During our visit, we sampled a charcoal and raspberry macaroon from the above and it was good. Really good.
Presentation has gone up a notch, certainly, under Billy's tenure, and some elements of molecular gastronomy are making an appearance, though the food the kitchen produces is by no means gimmicky.
Our starters of wood pigeon and Gressingham duck pâté were innovative and contemporary in appearance. Our Plate of Pork main course dish was very satisfying with traditional, well-judged flavours, but smart composition and presentation. The hotel's Green Room provision has always been good; now it's great.
But with such quirky architecture, we've always had the feeling that there's never been a clear idea of what the hotel should look like and previous makeovers have been too superficial to make the most of it.
With a real investment in a complete new look, the hotel will find its environment commensurate with its aspirations towards two rosette dining.
Add into the mix a newly completed makeover for the hotel's 71 bedrooms, new bathrooms being installed throughout 2019 and a brisk wedding trade with over 60 couples' nuptials already due to take place at The Lincoln Hotel in 2020 already.
This year, we reckon, will be the hotel's best yet, with Billy and the team due to release what we believe will yield their greatest hits.
On the Menu…
From The Green Room restaurant's à la carte menu
Starters
Local wood pigeon, pigeon lollipop, hazelnut crumble, dandelion and burdock puree, potato rosti, jus £8.
Gressingham duck liver pâté, blood orange, radish, brioche wafer, savoury granola £8.
Main Course
Plate of pork: stuffed pork tenderloin, slow cooked belly pork, braised pig cheek, crackling, mini toffee apple. apple puree £18.
Beef & onion: blackened beef rump, braised beef, caramelised onion, chive mash, shallot rings, horseradish, red wine jus £20.
Cod, mussel and jersey butter emulsion, samphire, braised potato, balsamic caviar, fish cracker £17.
Gressingham duck breast, chive croquette, swede puree, cherries, confit duck leg, jus – £20
Desserts
Pistachio cheesecake, baked pistachios, green tea jelly, clotted cream ice cream £7.
Lemon tart, meringue, lemon & lime curd, baby basil, coconut ice cream £7.
NB: Featured dishes are subject to change.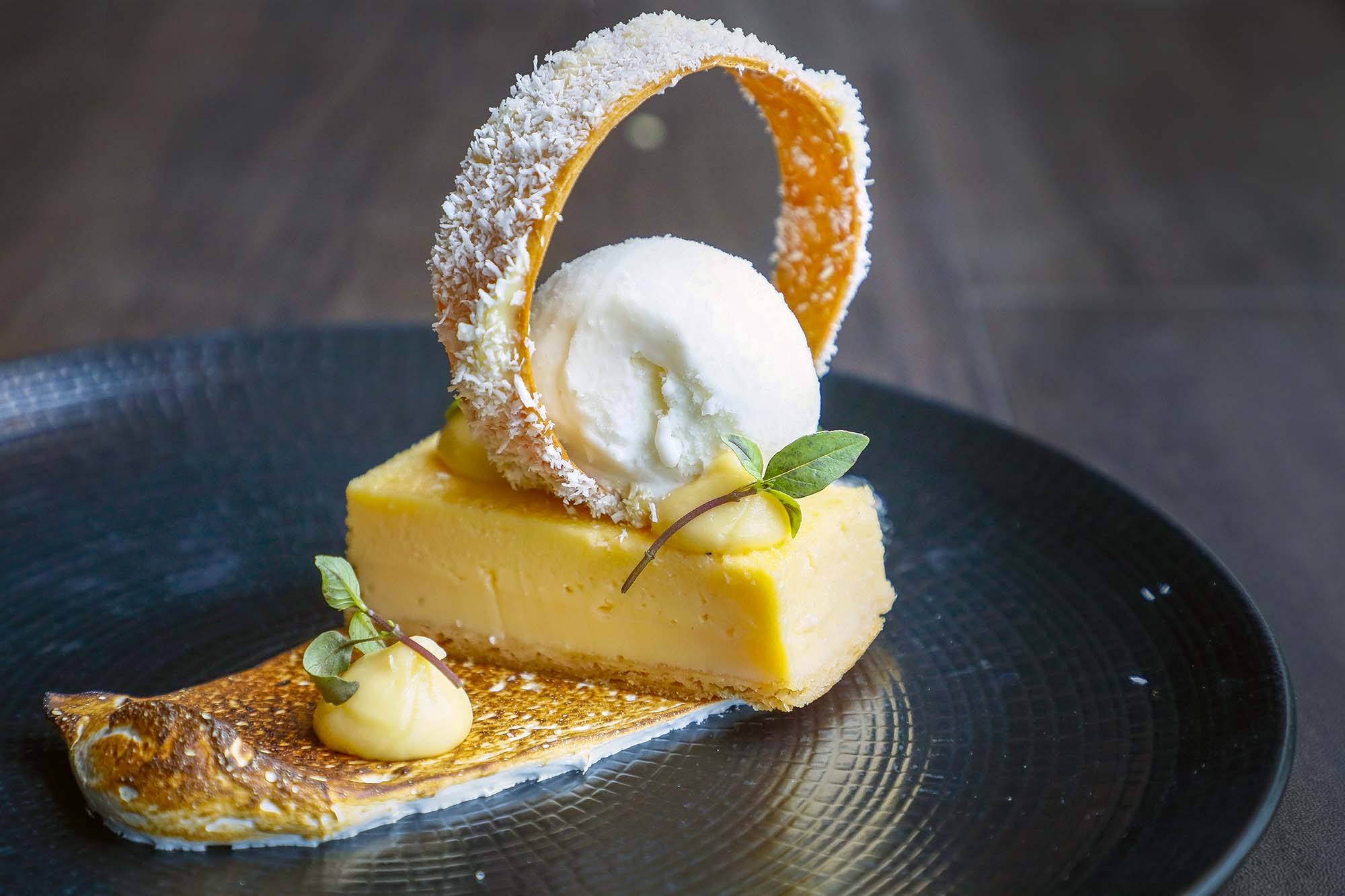 The Lincoln Hotel, Eastgate, Lincoln LN2 1PN. Call 01522 520348 or see www.thelincolnhotel.com.