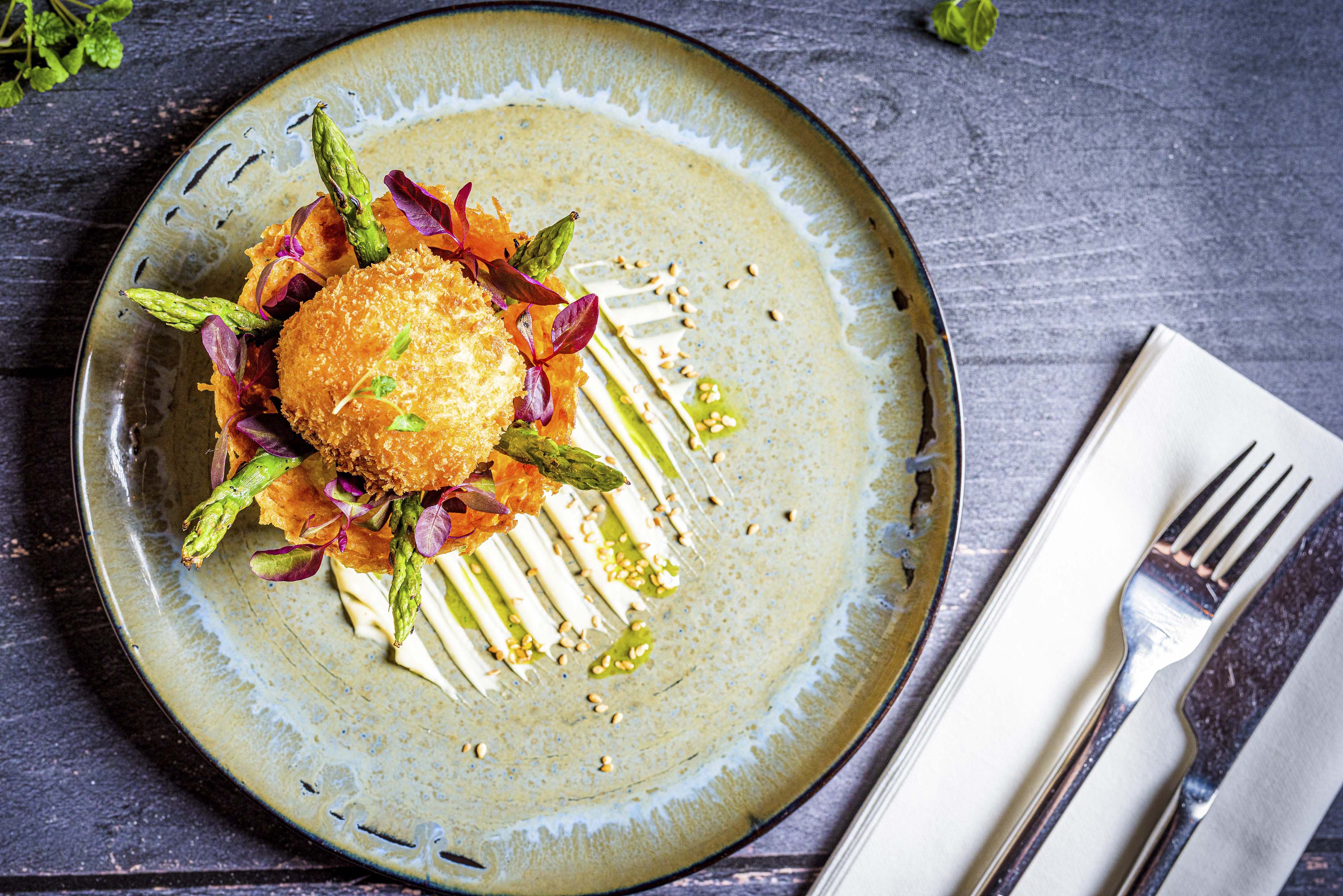 This month we're celebrating the autumn reopening of one of the county's best pub restaurants, providing great food in a rustic setting, with the abundance of character that's simply perfect for winter dining…
Normally, seeing red refers to an indomitable feeling of rage, but in this case, it's quite the opposite. We're thrilled that Bicker's Red Lion has reopened and is back on the local dining scene following a dreadful six month absence following a fire. Electrical gremlins in the kitchen have left hungry locals kicking their heels and missing one of the county's most compelling dining prospects, one that proves unequivocally the merit of a really good pub over more formal restaurants.
And if there's one dining season that the Red Lion at Bicker is most suited to, it's winter, so we're especially enthusiastic at the thought of once again being able to visit the place once more to enjoy the Lincolnshire Tapas that the kitchen pioneered, as well as a range of beautifully presented dishes all with rustic flair and a real feel-good factor.
The Red Lion used to be on the coast, before the land surrounding it was drained. It was, in fact, a hangout of choice for smugglers, hence the name of the little private dining nook The Smugglers' Den, in addition to the main restaurant, and the 60-seater Hobble Barn at the rear of the pub.
Around 350-years old, the place was purchased in 2012 by the Duffy family, local farmers who, as such, really appreciate food with provenance and lavish immense respect on Lincolnshire produce in the course of creating their dishes.
During daytime service, there's a choice of six starters, nine quality versions of traditional pub favourites, from a pie of the day to beer-battered haddock and chips, plus two versions of the ubiquitous gourmet burger. In addition, there's a steak and sauce option and myriad sides. There's also a dedicated Sunday lunch menu with one,  two or three courses at £12, £15 and £18 respectively.
Evening dining, though, is when The Red Lion comes into its own. Local suppliers include Boston's Bycroft Butchers plus Peterborough Game, and The Lincolnshire Game Company supplying meat and game. M&J Seafood provides daily deliveries of fish fresh from Grimsby's morning markets, as well as fresh fruit and veg from J Hull and from the family's own land surrounding Bicker. Everything you enjoy is created fresh in house, by a brigade of chefs skilled not just in creating delicious dishes, but in presenting them with great flair too.
If you're seeking to graze rather than force down a big meal, or if your festive waistline is still very much foremost in your mind, the pub's Lincolnshire Tapas is an extensive smörgåsbord (not to mix one's nationalities) of loveliness, from half-pints of prawns to baked honey and black garlic infused British Camembert with warm homemade bread for dipping, to sticky Lincolnshire pork belly served with crackling and apple sauce.
You can choose to mix and match each tapas menu item and enjoy them with one of the well-priced bottles of wine or a local ale.
Naturally there's a more extensive à la carte menu too, with six starter options and 11 main courses plus grill and steak options. The latter are served with hand-cut chips and homemade onion rings proving that food doesn't have to be fancy to be wholly satisfying… a dish just has to be well-executed and prepared with care, as all of the dishes are at The Red Lion.
Sundry business pertaining to menu choice includes a children's menu, plus a promotion for free wine with tapas on Wednesday nights and a special 'ladies that lunch' menu on Thursdays. Anything else? Well, The Red Lion may be our preferred haunt in the winter months, but in the spring and summer months, there's also a decent gardens and usually plenty of live entertainment.
Suffice to say what we're overjoyed to have The Red Lion back on the Lincolnshire dining scene. It's one of the most relaxed, high quality dining experiences around, an effortless pleasure every time.
This month, bang the loose snow from your boots and make your way across the flagstones to the bar, then secrete yourself at a table for the entire evening. Amid chunky furniture, candles and fresh flowers on the table and with a backdrop of pub hubbub, you'll enjoy great dining and a winter dining experience worth braving the weather for.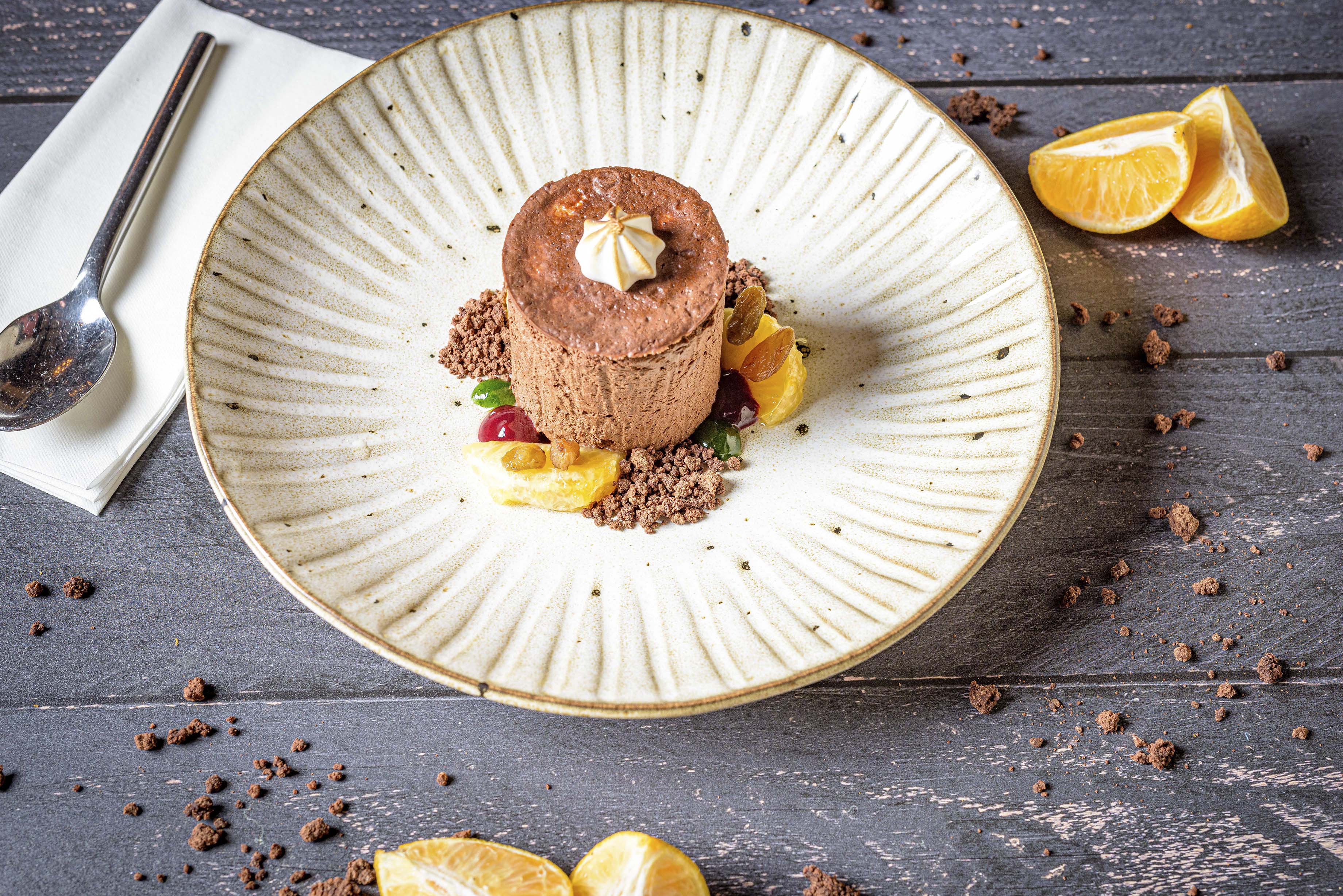 On the Menu…
The Red Lion at Bicker
Starters
Homemade three bird game terrine duck, pheasant, pigeon, honey and pumpkin puree, blueberry jam £7.
Lincolnshire cheese fondue pickled vegetable, baby leaf salad, dipping bread £6.
Fresh moules provençale red wine, cherry tomato, chilli sauce, warm French bread £7.
Main Course
Locally sourced fillet of pork crispy crackling, gratinated dauphinoise, wilted kale, chive and shallot cream £15.
Pan seared venison tagliatelle marinated in garlic and thyme, rich tomato and chorizo sauce, garlic ciabatta£16.
Feather blade of Lincolnshire beef sautéed brussels and bacon, horseradish duchess potato, red wine jus £16.
Desserts
Caramelised apple and blackberry strudel, cinnamon, candied pecan, clotted cream £6.
Cointreau and dark chocolate mousse clementine compote, soaked sultanas, chantilly cream £6.
NB: Featured dishes are subject to change.
• Ye Olde Red Lion, Bicker, Boston, Lincolnshire, PE20 3EF Call 01775 821200, www.redlionbicker.co.uk.